2021 Highlights: Expanding Opportunities, Tackling Challenges for U.S. Agriculture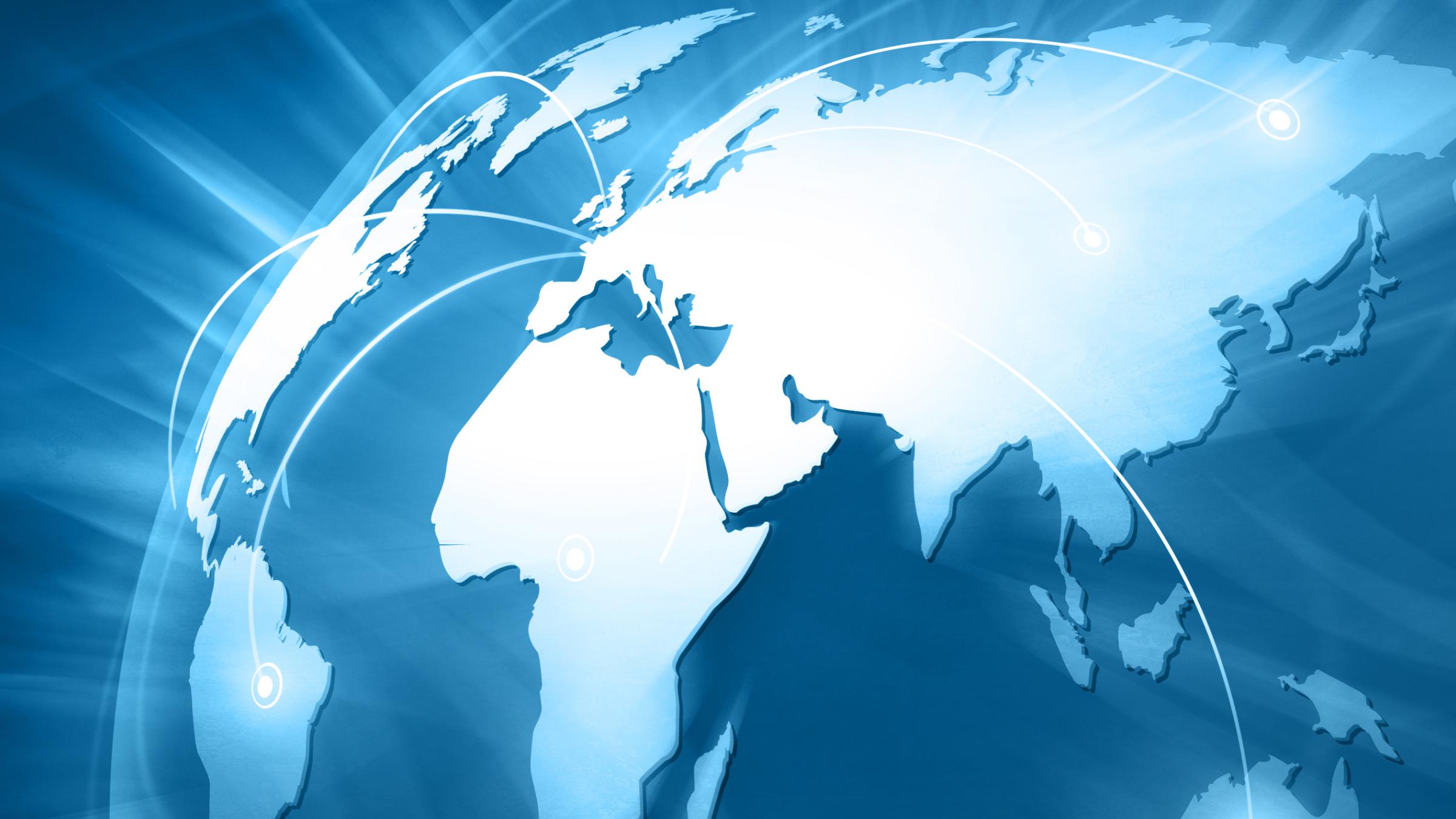 Marking the completion of the Biden-Harris Administration's first year in office, Agriculture Secretary Tom Vilsack this week highlighted key accomplishments by the U.S. Department of Agriculture to support Administration priorities, including creating markets for U.S. agriculture, addressing the climate crisis, promoting nutrition and food security, and advancing equity and diversity.
The Foreign Agricultural Service is proud to support those efforts on a global scale by linking U.S. agriculture to the world to create export opportunities and enhance food security. A number of FAS's 2021 contributions were cited by Secretary Vilsack.
Creating More and Better Markets
Trade remains a critical engine powering the farm economy and our international trading partners are responding favorably to a return to certainty and reliability from the United States. As a result, the United States exported a record $172.2 billion in farm and food products in fiscal year 2021, up 23 percent from 2020. Our top 10 markets all saw gains and China regained its spot as our largest market, with a record $33.4 billion in agricultural purchases – nearly double the 2020 total. Worldwide exports of many U.S. products, including corn, soybeans, beef and horticultural products, also set new records.
Producers, processors, exporters and rural communities have all benefited, with each $1 billion in U.S. agricultural exports stimulating another $1.14 billion in domestic economic activity and supporting more than 7,700 full-time civilian jobs. That means exports support more than 1.3 million American jobs, not just on the farm but also in related industries such as food processing and transportation.
Secretary Vilsack reaffirmed the United States' commitment to international engagement on agriculture during the G20 Agriculture Ministers' Meeting in Italy, making the case for joint action on climate, food security, agricultural innovation and closer global integration through trade.
FAS led USDA's day-to-day efforts to break down trade barriers and generate export opportunities for U.S. agriculture throughout 2021. These efforts resulted in new market access for U.S. pork to India, poultry to Venezuela, and apples and pears to Argentina, among others. In addition, FAS helped: preserve access to the Mexican market for $3.6 billion in processed food products; reopen the $46 million market for seafood in Indonesia; protect the $62 million market for beef to Egypt; preserve access to Brazil's market for $35 million of U.S. milk products, $7 million of beef and $9 million of seafood; and ensure continued access for $79 million in veterinary products to Ukraine.
FAS worldwide staff worked to ensure that exported U.S. farm and food products arrived swiftly and safely at their intended destinations, assisting American exporters in releasing hundreds of shipments, valued at more than $52 million, that were detained at overseas ports of entry. The products included fruits and vegetables in Guatemala, hardwood lumber in India, cheese in Chile, aquaculture feed in Bangladesh and poultry in South Africa.
While COVID-related travel restrictions made international marketing efforts more challenging, FAS rallied to pursue new and innovative means of helping American exporters connect safely with potential foreign customers. FAS hosted 11 virtual trade events aimed at markets on five continents. 213 participating U.S. companies reported more than more than $25.5 million in projected 12-month sales of U.S. food and farm products, including snack foods, bakery goods, craft beer and spirts.
Secretary Vilsack emphasized that, in 2022, USDA will continue to prioritize the expansion of international markets for U.S. agriculture.
USDA will continue to engage with foreign trading partners, international organizations and others to create a global environment that's conducive to agricultural trade by knocking down trade barriers, negotiating and enforcing trade agreements, and establishing transparent and predictable rules and standards.
Led by FAS, USDA also will continue partnering with the U.S. agricultural industry to create new and better market opportunities for the high-quality, cost-competitive American food and farm products that customers around the world need and want.
Combatting Climate Change
On a global scale, the United States teamed up with the United Arab Emirates to lead AIM for Climate, a landmark initiative to accelerate investment in innovations that put agriculture at the center of global efforts to combat climate change. By the time AIM4C officially launched at COP26 in November, nearly 80 countries and non-government partners had joined in support and the initiative had garnered an "early harvest" of $4 billion in increased investment in climate-smart agriculture and food systems innovation, with the U.S. mobilizing $1 billion over the next five years.
A new chapter in transatlantic agricultural cooperation began in November when Secretary Vilsack and European Union Agriculture Commissioner Janusz Wojciechowski launched the Collaboration Platform on Agriculture, which will foster the exchange of knowledge and information and to promote mutual understanding and trust as the U.S. and EU work together to confront climate change and foster agricultural sustainability.
Promoting Food and Nutrition Security
FAS invested $248 million in new school feeding projects through the McGovern-Dole International Food for Education and Child Nutrition Program. Through the program, the United States is the world's largest school feeding donor and this new investment will benefit more than a million vulnerable children and families in 10 developing countries, supplementing 40 projects already underway in 30 countries.
Leveraging FAS's international school feeding expertise, USDA is leading U.S. participation in the new Global School Meals Coalition, which aims to make nutritious meals available for all children worldwide by 2030.
Advancing Equity and Diversity
Reflecting USDA's commitment to expand the reach of its programs and the diversity of program participants, FAS awarded nearly $800,000 to Tuskegee University and the University of Georgia to help improve veterinary education and research across Africa through the Faculty Exchange Program. Both institutions are first-time program participants, and Tuskegee is the first HBCU.
In the lead up to the UN Food Systems Summit, USDA hosted three National Food Systems Dialogues, which allowed a full array of stakeholders to have a voice shaping more sustainable, equitable and resilient food systems worldwide. More than 200 diverse participants included farmers, food industry representatives, environmental groups, researchers, nutrition and food security advocates, and unions and other advocates for farm and food systems workers.