Southeast Asia - October 2023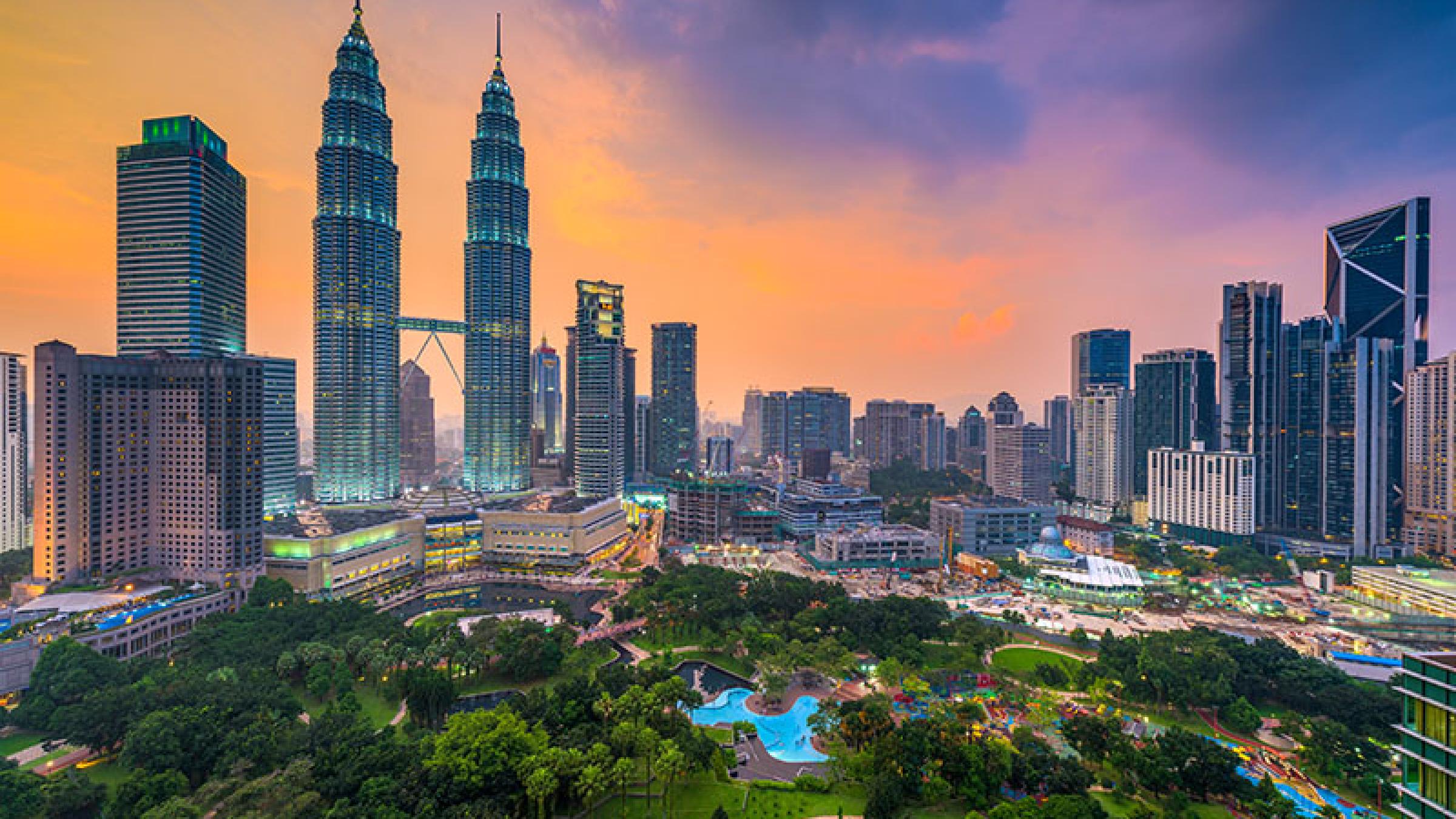 USDA's Foreign Agricultural Service is now accepting applications from U.S. exporters who wish to participate in the trade mission.
"Malaysia and Singapore are important markets in our efforts to diversify prospects for U.S. food and agricultural exports in Southeast Asia. These markets provide both a source of stability for American exports and a tremendous opportunity to further expand U.S. trade in the region," Taylor said. "Consumer demand for U.S. products in both Malaysia and Singapore are on the rise, making this agribusiness trade mission extremely timely. It gives U.S. exporters a wonderful opening to build and strengthen their relationships with local importers."
Trade mission participants will travel to Kuala Lumpur and Singapore, connecting with key importers and learning first-hand from government and industry leaders about local market conditions. They will also take part in one-on-one meetings with potential customers and have the opportunity to visit local retail stores and food manufacturers to round out the program.
Malaysia relies on imports of many key agricultural products, including wheat, rice, protein meal, dairy products, beef, and most deciduous and citrus fruits. U.S. agricultural and related products exports to Malaysia reached $1.13 billion in 2022. Consumer-oriented products represent nearly half of the total U.S. food and agriculture exports to Malaysia, reflecting growing consumer demand and the burgeoning food service sector. Other U.S. products, including soybeans, processed fruits and vegetables, tree nuts and prepared foods also remain popular in the country. Malaysia is a major food processing hub, re-exporting throughout Southeast Asia and beyond.
Singapore is an important logistical hub, hosting headquarters for many key buyers of agricultural and food products in the Asia-Pacific region. U.S. agricultural exports to Singapore grew 190 percent from 2012 to 2022, reaching a record $1.4 billion in 2022. Small and highly urbanized, Singapore depends on food imports from a wide variety of suppliers. Singapore classifies as a high-income country, providing a sophisticated market for many U.S. consumer-oriented products.
For additional information about this and other USDA trade missions, visit https://fas.usda.gov/topics/trade-missions.
How to Apply
Application Deadline: August 2nd, 2023
Status: Closed
Data and Analysis
Singapore imports more than 90 percent of its food and has a diverse, competitive array of trading partners. The United States and Singapore have a long-standing free trade agreement (FTA), and Singapore is a well-developed market for high-quality food and agricultural products.
This report provides information on the regulations and procedures for the importation of food and agricultural products from Unites States to Malaysia. The report is supplemented by the Malaysia Food and Agricultural Import Regulations and Standards...
The report provides information on the regulations and procedures for the importation of food and agricultural products from the United States to Singapore.
News and Features
Leaders from three state agriculture departments and 29 U.S. agribusinesses and organizations will accompany U.S. Department of Agriculture Under Secretary Alexis M. Taylor on a trade mission to Southeast Asia October 30 – November 3 to expand export opportunities for U.S. food and farm products to the Association of Southeast Asian Nations (ASEAN), the world's fourth-largest market.
The U.S. Department of Agriculture (USDA) is accepting applications from U.S. exporters for a two-country agricultural trade mission to Kuala Lumpur, Malaysia and Singapore on Oct. 30 – Nov. 3, 2023.