U.S. Hot Sauces Bring Heat to Ag Trade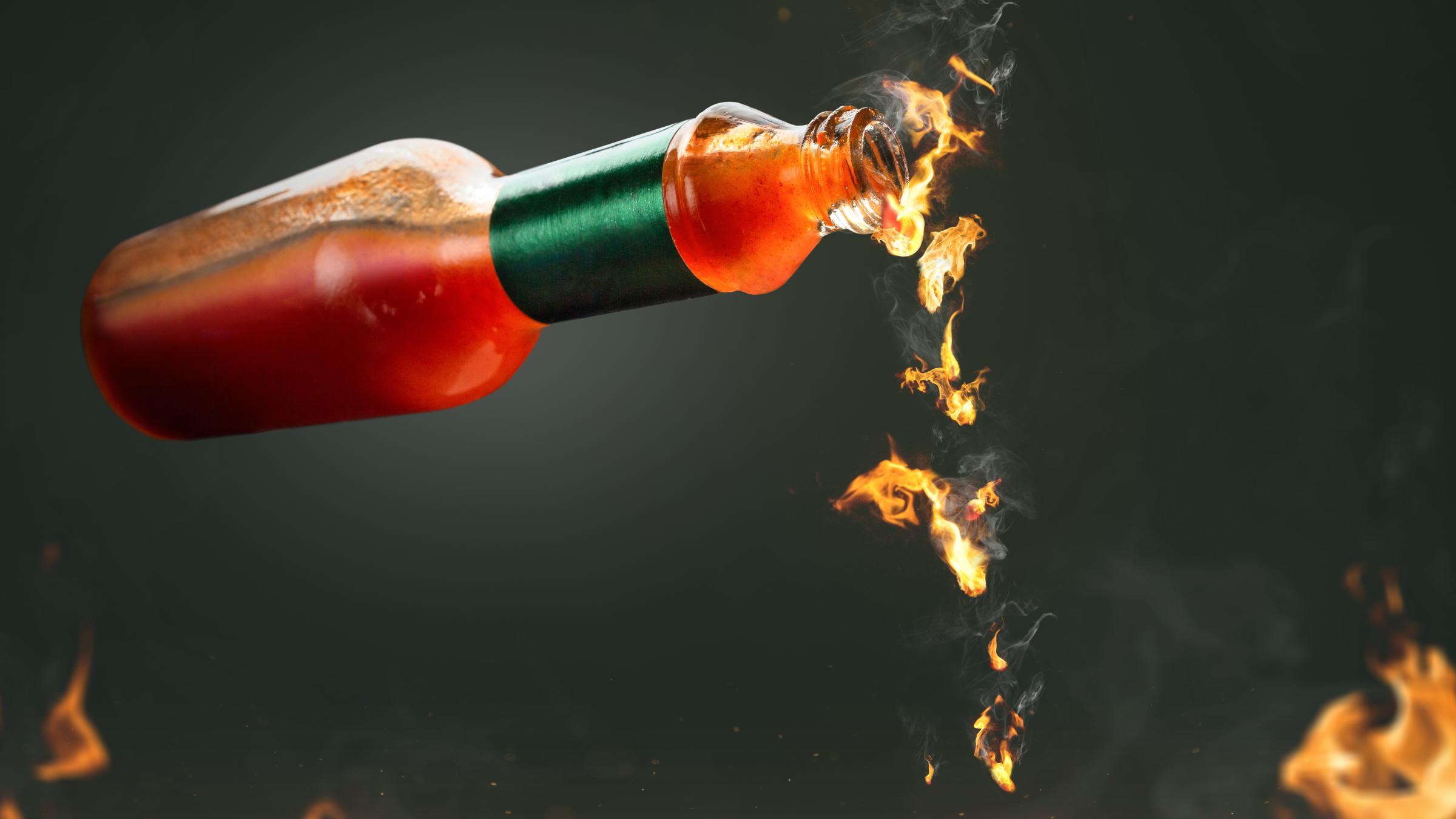 In honor of National Hot Sauce Day on January 22, the U.S. Department of Agriculture's (USDA), Foreign Agricultural Service (FAS) is celebrating a category of U.S. food exports that come in small packages but pack a lot of flavors and often heat – condiments and sauces. Believe it or not, these ingredients that are tucked away in your cabinet and pantry and overflowing on the inside of your refrigerator door are part of a billion-dollar U.S. export industry.
In 2021, the export of U.S.-made condiments and sauces was valued at $2 billion, a 67-percent increase from just a decade ago when exports totaled $1.2 billion. Kitchen staples in your homes, U.S. condiments and sauces like mayonnaise, tomato ketchup, mustard, and salad dressing, have grown in popularity around the world.
But it's not just traditional American condiments that are enticing and tingling tastebuds across the globe. When it comes to other sauces and prep ingredients, like BBQ sauce, cheese sauce, hummus, dipping sauce, and especially hot sauce, U.S. exports are heating up. Over the past 10 years, U.S. exports of these sauces and prep ingredients increased 81 percent, from $395.1 million in 2012 to $715.7 million in 2021. The top three U.S. export markets in 2021 for sauces and prep ingredients were Canada, Mexico, and Japan, with the markets valued at $223.8 million, $132.9 million, and $30.3 million, respectively.
As the eyes and ears for U.S. agriculture around the world, FAS has sensed the temperature rising with consumers looking for new, exciting, and often spicy flavor profiles. To help tap into this hot market and spice up U.S. ag exports, FAS has been busy coordinating with exporters, importers, retailers, and even culinary schools, to promote hot and unique American sauces in new and growing markets. From Brazil, to Japan, and Thailand, here's how some of our fiery Foreign Service officers are bringing the heat to U.S. agricultural trade:
Brazil
In partnership with culinary schools in Brazil, the USDA Agricultural Trade Office in Sao Paulo organized exclusive virtual cooking classes for the school's gastronomy students in a project titled "#USfoodEXPERIENCE: Six Regions." The initiative is part of the #USfoodEXPERIENCE campaign in Brazil, which promotes American cuisine and products of excellence from each of the six regions defined by the James Beard Foundation's culinary map of the United States. In 2021, U.S. exports of sauces and prep ingredients to Brazil totaled $5.2 million, up from $4.3 million the year prior.
-Nicolas Rubio, Director, USDA Agricultural Trade Office in Sao Paulo, Brazil
Japan
Last fall, the USDA Agricultural Trade Office in Osaka partnered with Hot Sauce Bar, Japan's first all-natural craft hot sauce curation brand, to promote U.S. craft sauces to Japanese consumers at two regional food festivals. The first food festival was the annual Takatsuki Food Festival in October, where approximately 20,000 visitors were introduced to U.S.-made sauces over the course of 2 days. A few weeks later in November, another 10,500 foodies and consumers felt the heat when they were introduced to the U.S. craft sauces at the Kyoto USA Food Festival. At both events, 16 craft sauces from 8 U.S. states were featured, ranging from mild jalapeno to super red-hot habanero! One could even say that the sauces and prep ingredients market in Japan is on fire, with U.S. exports rising from $25.4 million in 2020 to $30.3 million in 2021.
-Alex Blamberg, Director, USDA Agricultural Trade Office, Osaka-Kobe, Japan
Thailand
Nearly 9,000 miles from the United States in Thailand, the USDA Office of Agricultural Affairs in Bangkok used the holidays to spice up its marketing and promotion efforts for U.S. foods and ingredients, including sauces and condiments. As part of the #TastyUSA food campaign, FAS introduced Thai foodies and consumers to Jack O'Lantern quesadillas packed with flavor thanks to U.S.-made hot sauce and spices. And, just a few a months ago, the FAS team organized a Thailand food promotion around the Fourth of July to promote American condiments for parties and celebrations. U.S. exports of sauces and prep ingredients are sparking interest in Thailand where exports reached $1.7 million in 2021, up from $1.6 million in 2020.
-Kelly Stange, Regional Agricultural Counselor, USDA Office of Agricultural Affairs in Bangkok, Thailand (covering Thailand, Myanmar, and Laos)
Promoting U.S. Hot Sauces and Condiments