Each year, FAS endorses the trade shows that will provide the best international exposure and marketing opportunities for U.S. companies and producers. FAS works with show organizers and other partners to create a "USA Pavilion" to showcase the variety and quality of made-in-America products to potential foreign buyers. FAS also provides participating companies with marketing and promotion services, market intelligence, logistical support, and on-site assistance.
More information about FAS-supported trade shows can be found below. In addition, FAS hosts virtual events that provide a user-friendly, online platform to help U.S. exporters showcase their products to potential foreign buyers. For more information, visit our Virtual Trade Events page.
Domestic Trade Shows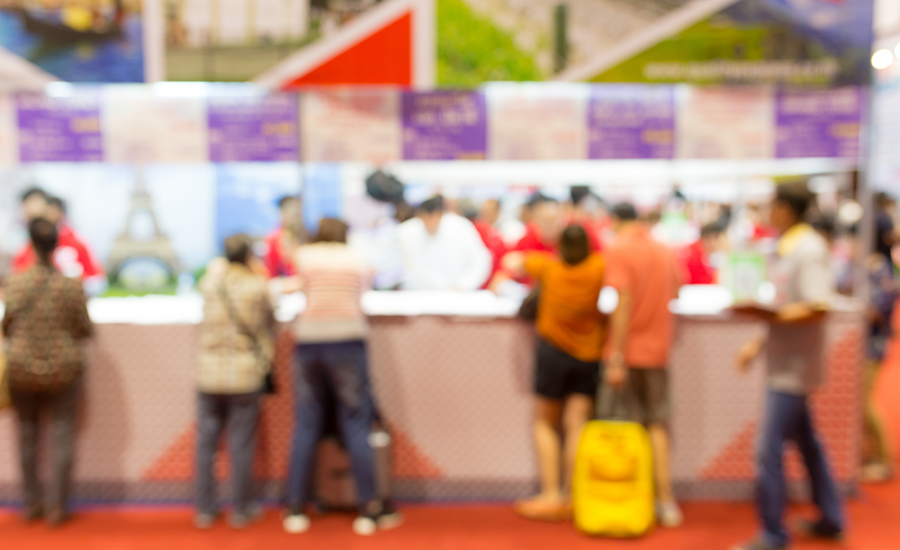 Data and Analysis
With the easing of Zero-COVID restrictions, China-based trade shows expect considerable international interest. This report includes a list of food, agriculture, fish and forestry shows throughout China in 2023.
This year ATO Osaka organized various promotional activities across western Japan, utilizing print, television, and radio media to reach 15 million consumers (excluding social media). ATO Osaka partnered with local foodservice establishments to promote U.S. beef, pork, cheese, peppers, fruits, nuts, and other ingredients via special menu promotions.
This year ATO Osaka organized USA pavilions at three trade shows in Japan. In July, the ATO exhibited for the first time at FOODEX Kansai, the western Japan version of the USDA-endorsed show held in Tokyo every March. In August, the ATO returned to the Japan International Seafood Show for the first time in three years.
News and Features
Regardless of where you live or what language you speak, treating that special someone in your life to delicious food is a universal act of love. If you are looking for ideas on how to show your love this Valentine's Day, look no further. The U.S...
USDA's Foreign Agricultural Service had an exceptional year in 2022, expanding U.S. agricultural trade, ramping up climate change resiliency work, and improving food and nutrition security around the globe.
In honor of National Hot Sauce Day, USDA-FAS is celebrating a category of U.S. food exports that come in small packages but pack a lot of flavors and often heat – condiments and sauces. In 2021, the export of U.S.-made condiments and sauces was valued at $2 billion.
Get reports, news, and more delivered straight to your inbox