Each year, FAS endorses the trade shows that will provide the best international exposure and marketing opportunities for U.S. companies and producers. FAS works with show organizers and other partners to create a "USA Pavilion" to showcase the variety and quality of made-in-America products to potential foreign buyers. FAS also provides participating companies with marketing and promotion services, market intelligence, logistical support, and on-site assistance.
More information about FAS-supported trade shows can be found below. In addition, FAS hosts virtual events that provide a user-friendly, online platform to help U.S. exporters showcase their products to potential foreign buyers. For more information, visit our Virtual Trade Events page.
Domestic Trade Shows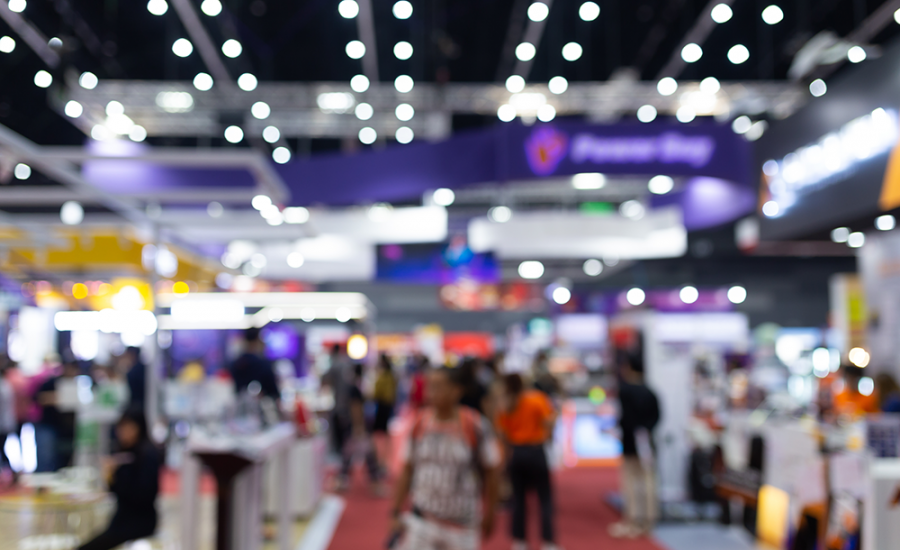 Data and Analysis
On August 3-5, 2022, the World Apple and Pear Association (WAPA) presented the 2022 EU apple and pear crop forecast at the 47th edition of the Prognosfruit convention. WAPA forecasts the 2022 EU fresh apples crop at 12.2 million metric tons (MT), 1.3 percent above the 2021 harvest and nine percent higher than the average of the preceding three years.
The successful physical U.S. pavilion at Thaifex Anuga Asia 2022 featured a variety of U.S. food and beverages products and partnered with nine U.S. cooperators and one state department of agriculture as well as 16 importers. Thaifex Anuga Asia was well attended this year with over 51,000 visitors.
The Fork and the Road program is designed to introduce and educate consumers in the United Arab Emirates, Kuwait, Qatar, and Oman (known as the GCC 4) about the variety and diversity of regional American foods and food culture.
News and Features
Sizzling meats, scooped yogurt, and Sci-Fi-like customer service were some of the many sights of the 2022 National Restaurant Association Show in Chicago, May 21 – 24. Also seen at the show was FAS Administrator Daniel Whitley.
U.S. products took center stage in Guadalajara May 17-19 at Mexico's largest annual food industry trade show. FAS Administrator Daniel Whitley was there to lend his support.
FAS Administrator Daniel Whitley arrived in Dubai today to launch the U.S. Department of Agriculture's first trade mission since November 2019.
Get reports, news, and more delivered straight to your inbox