Bringing Together U.S. Agriculture and Its #1 Customer
USDA Under Secretary for Trade and Foreign Agricultural Affairs Ted McKinney led a successful trade mission to Toronto and Montréal in September to show appreciation for the United States' closest trading partner and to highlight the benefits of the U.S.-Mexico-Canada Agreement (USMCA).
"Canada is the United States' number one export market, worth nearly $21 billion in 2018, McKinney noted. "Therefore, nurturing and growing this relationship is vital to America's farmers and ranchers."
With USMCA poised for passage, the mission proved to be an excellent opportunity for U.S. agricultural exporters to shore up ties with their Canadian neighbors. Representatives from more than 40 U.S. agribusinesses engaged in nearly 350 business-to-business meetings to strengthen their existing commercial relationships and get to know potential new customers.
The United States and Canada enjoy the world's largest bilateral agricultural trade relationship, with almost $120 million worth of food and farm products crossing the border every day, so maintaining this strong connection is a goal shared by both nations.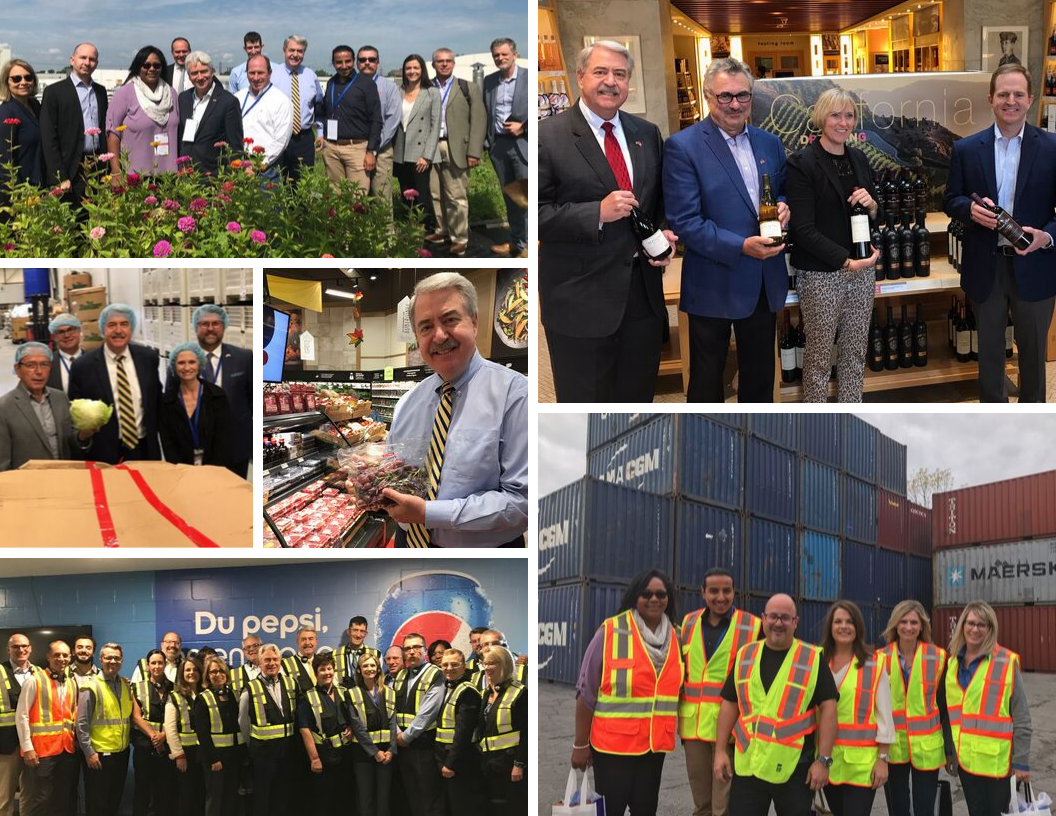 Photos courtesy of the U.S. Embassy Canada.