USDA Trade and Foreign Agricultural Affairs Under Secretary Taylor Launches Trade Mission to the Netherlands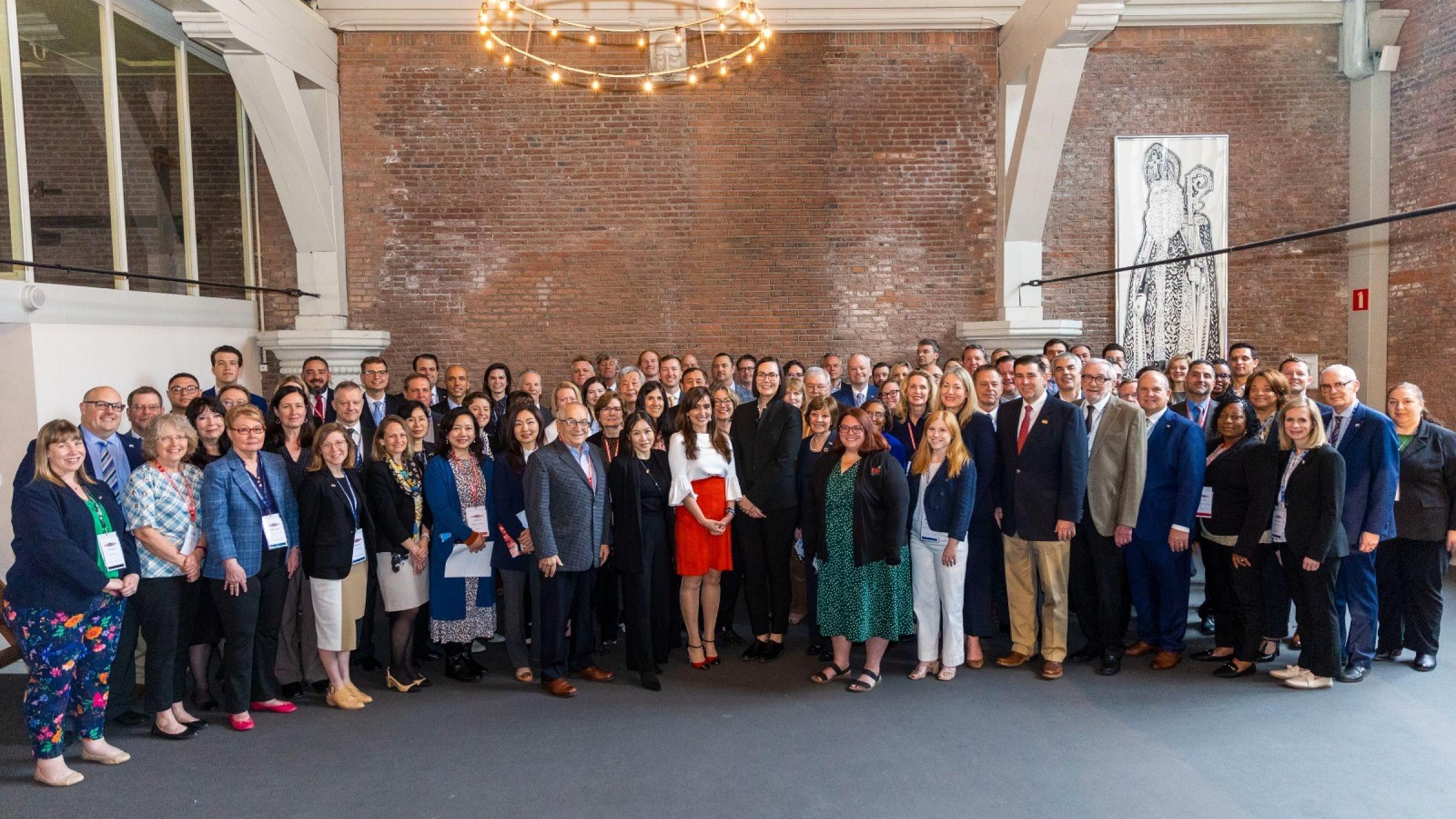 AMSTERDAM, April 17, 2022 – The U.S. Department of Agriculture's Under Secretary for Trade and Foreign Agricultural Affairs Alexis M. Taylor launched the first-ever regional agribusiness trade mission to the Netherlands in Amsterdam. Under Secretary Taylor and her delegation of representatives from 41 agribusiness and farm organizations and 10 state departments of agriculture look to expand economic partnerships between the United States and the Netherlands and markets throughout Scandinavia.
"As the gateway to Europe for U.S. food and agriculture exports, the Netherlands is an important trading partner. I'm delighted that company representatives from Belgium, Denmark, Finland, Germany, Iceland, Norway, and Sweden are joining us in Amsterdam this week," Taylor said. "With combined total agricultural and related exports to these markets topping $4.5 billion in 2022, I'm confident the delegation will be successful in building new relationships that are critical to expanding opportunities for increased trade. While our trade achievements are a tangible demonstration of the strength, the diversity, and the resourcefulness of our farmers and producers, we depend on the work of many organizations and companies to successfully export U.S. products overseas."
This week, USDA will help facilitate business-to-business meetings between participating small and medium-sized U.S. agribusinesses and regional buyers seeking to import American food and farm products. The trade mission itinerary also includes meetings with Dutch government officials and industry groups to discuss trade issues and the challenges related to climate change, retail promotions featuring U.S. products, and visits to the Food Innovation Academy training center and the Port of Rotterdam – Europe's largest seaport.
MEDIA AVAILABILITY
Under Secretary Taylor; California Secretary of Food and Agriculture Karen Ross; Maine Commissioner of Agriculture, Conservation and Forestry Amanda Beal; Mississippi Commissioner of Agriculture and Commerce Andy Gipson; and North Dakota Commissioner of Agriculture Doug Goehring will hold a media teleconference from Amsterdam on Wed., April 19, at 12 noon EST. Reporters interested in participating should email press-fas@usda.gov for dial-in instructions.
###
USDA is an equal opportunity provider, employer, and lender.