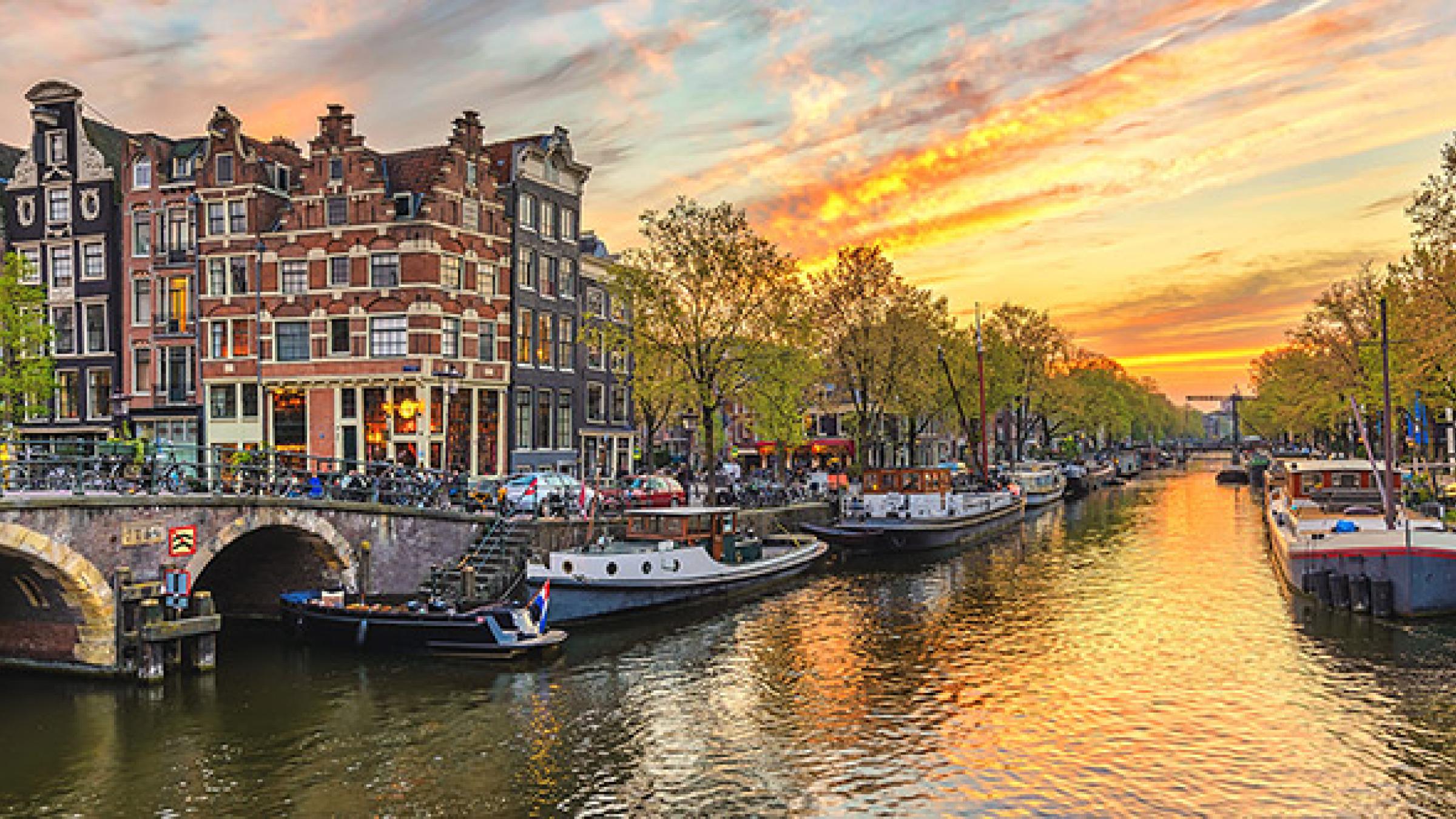 The U.S. Department of Agriculture's Foreign Agricultural Service is accepting applications from U.S. exporters for its first-ever regional agricultural trade mission to Amsterdam, Netherlands, April 17 – 20, 2023.
"Agribusiness producers, exporters, and growers in the United States may find the Netherlands to be a perfect gateway to Europe," said FAS Administrator Daniel B. Whitley. "Participants will explore exporting opportunities in this mature market, which continues to grow, and meet potential buyers in surrounding regional markets."
Participants will conduct business-to-business meetings with potential buyers, receive market briefings from FAS and trade experts, and participate in site visits and other networking activities while in the Netherlands. During the trade mission, U.S. participants will meet with buyers from the Netherlands, Iceland, Norway, Sweden, Finland, Denmark, and neighboring Belgium and Germany.
For U.S. companies interested in expanding sales in the Netherlands and these regional markets, strong export opportunities include, but are not limited to:
oilseeds;
fats and vegetable oils;
grains;
pulses;
planting seeds;
forestry products;
beef (non-hormone treated cattle);
dairy products;
tree nuts;
fish and seafood;
food preparations;
pet food;
non-alcoholic beverages;
spirits, wine and beer;
confectionery; and
condiments and sauces.
Additionally, there are increasing opportunities for U.S. products with special certifications, such as  organic, and for products with unique stories to tell about their provenance or origin.
How to Apply
Application Deadline: January 26th, 2023
Status: Closed
Data and Analysis
Since the Netherlands lifted all COVID-19 related restrictions at the end of February 2022 and most people returned to the workplace, new opportunities continue to emerge for U.S. agricultural products. Consumers are especially interested in healthier, more convenient, nutritious, and high-quality products.
The turnover of the Dutch food processing industry in 2021 (most recent data available) was valued at $83 billion. There are more than 8,000 food processing companies active in the Netherlands and together they account for an estimated 150,000 jobs.
This report is an addendum to the GAIN report number E42022-0063 EU Food and Agricultural Import Regulations and Standards (FAIRS) Report, October 28, 2022. It lists the Dutch import regulations and standards that are not harmonized within the EU or where the Netherlands varies from the EU standards.
News and Features
Under Secretary Alexis Taylor is in Amsterdam with agribusinesses, farm organizations, and state government leaders on a trade mission to expand economic opportunities for American agriculture.
U.S. Department of Agriculture Under Secretary for Trade and Foreign Agricultural Affairs Alexis M. Taylor will lead USDA's first-ever regional agribusiness trade mission to the Netherlands between April 17-20.