From an Orchard in California to a Table in Canada and Beyond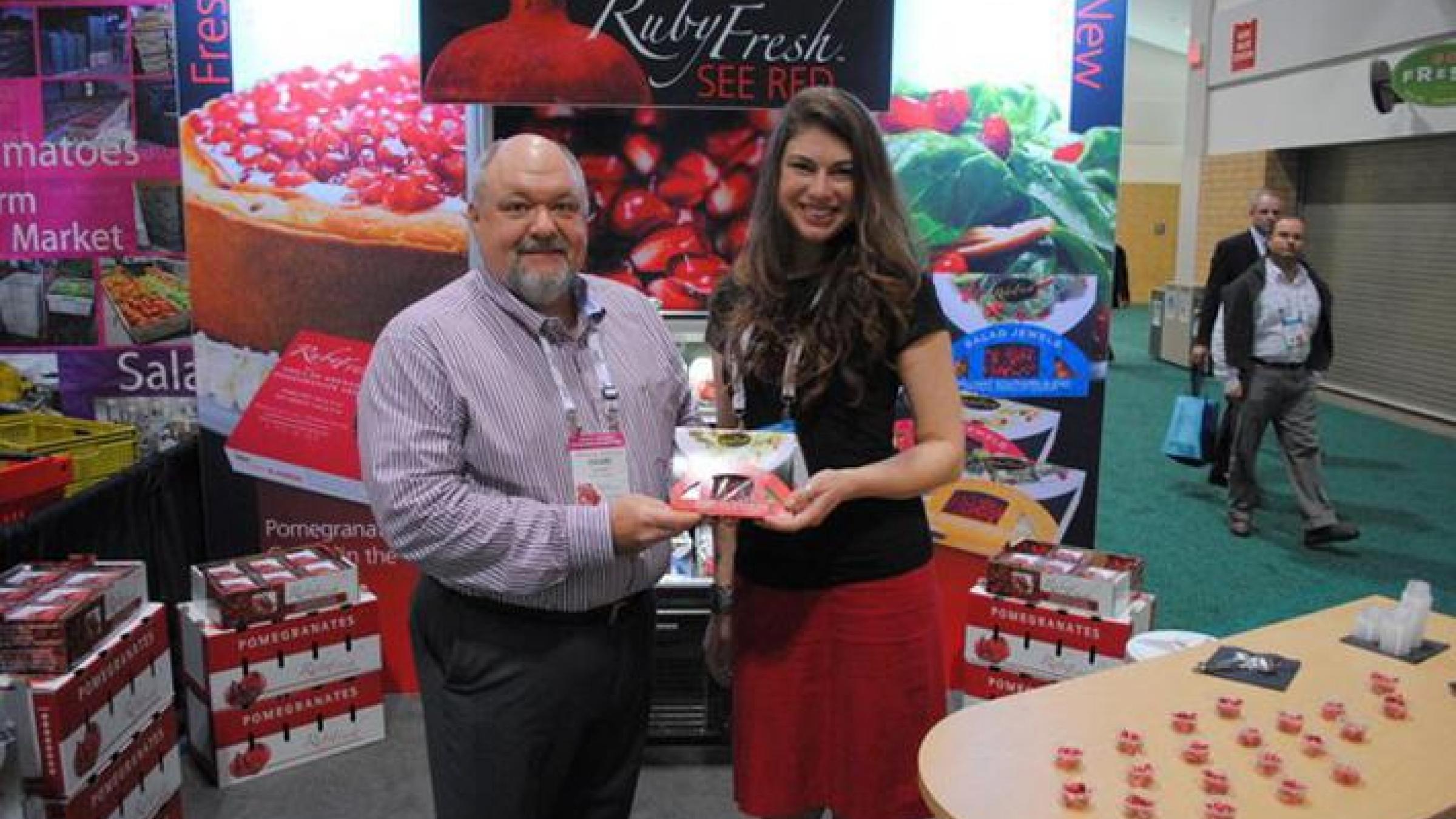 What does a pomegranate need to do to get from an orchard in California to a dining table in Canada? The pomegranate doesn't have to do anything, but U.S. growers must prepare the ground for their products in more ways than one. It takes knowledge and resources to bring U.S. food and agricultural products to the global marketplace – a daunting challenge for many farmers and small businesses. 
But help is available. USDA's Foreign Agricultural Service (FAS) supports four non-profit trade organizations, called State Regional Trade Groups (SRTGs), that provide hands-on support and assistance to U.S. small-and medium-size companies (SMEs) seeking to build a global business. SRTGs, working in conjunction with the state Departments of Agriculture in their respective regions, can help beginning exporters with everything from learning the fundamentals of exporting to identifying overseas opportunities and finding potential distributors. With support from FAS's Market Access Program, SRTGs also help fund international marketing campaigns and promote U.S. farm and food products overseas. 
Getting back to pomegranates, consider the ones grown on the Oro Loma Ranch, a small family-owned business in rural Firebaugh, California. The ranch teamed up with an SRTG – the Western United States Agricultural Trade Association, or WUSATA – in the spring of 2013 to increase markets for its fresh and packaged pomegranate products. Oro Loma Ranch participated in WUSATA's branded program, which provides cost-share funding for eligible international marketing and promotional activities. After just one year in the program, the company's exports of fresh pomegranates to Canada are up 33 percent, and sales of packaged pomegranate seeds are up 66 percent.
Jason Hall, president of Oro Loma Ranch said, "We're very pleased with this first-year performance, and we are continuing to see growth. Participating in WUSATA's branded program has definitely helped our brand awareness."
WUSATA's support enabled the company to develop marketing materials aimed at the Canadian market and to exhibit at the Canadian Produce Marketing Association trade show. 
Hall continued, "The growth we've experienced has given us the confidence to invest more in advertising and promoting. The more you put into it, the better results you get."
For more information on how FAS and STRGs can help new exporters build their global businesses, visit www.fas.usda.gov/topics/exporting/getting-started.
###