Crossing the Pond to Expand U.S. Agricultural Exports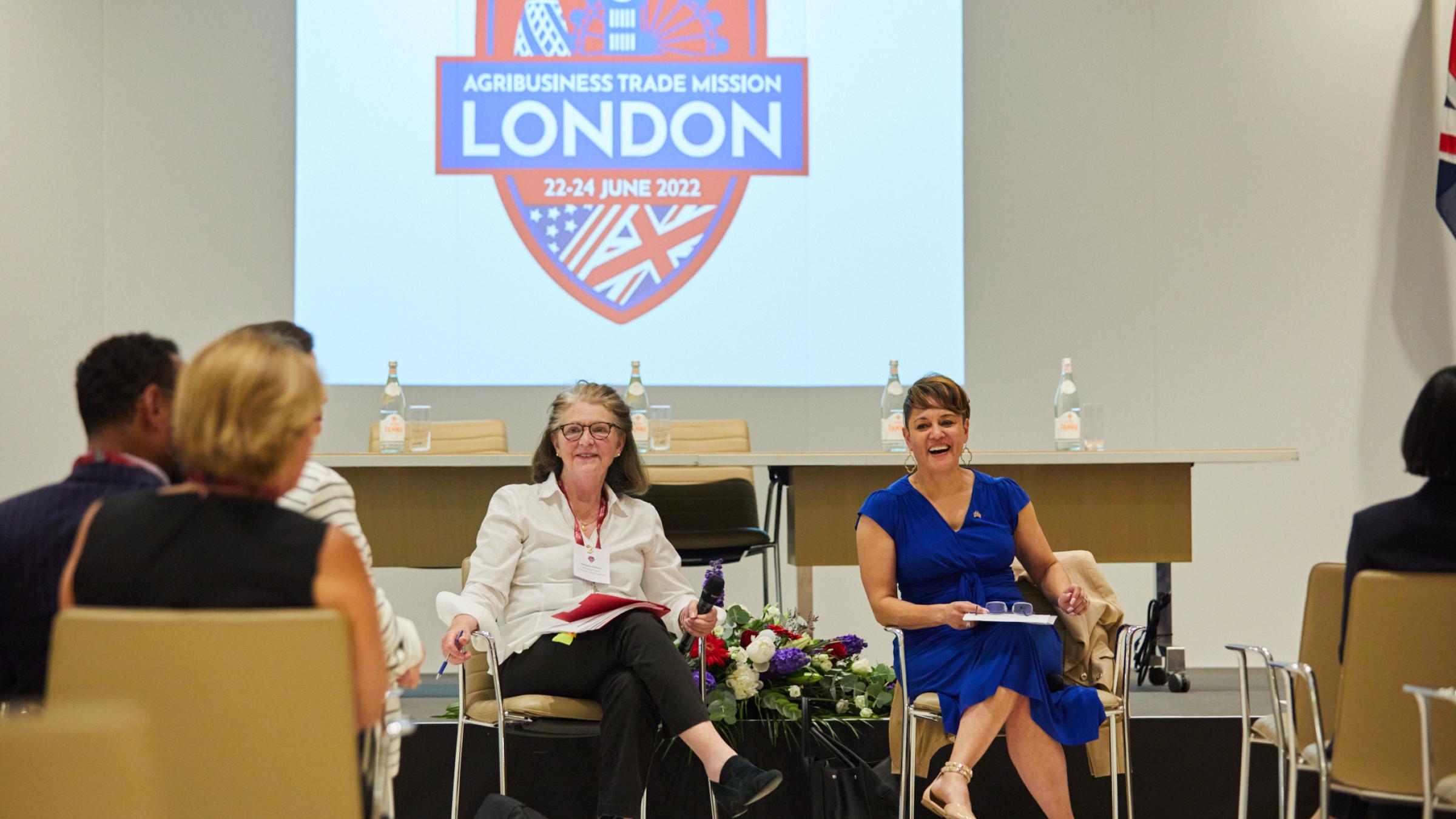 Deputy Secretary of Agriculture Jewel Bronaugh led a USDA trade mission to the United Kingdom June 22-24, joined by leaders from U.S. businesses, farm organizations, and state government agencies who worked together to open doors, strengthen relationships, and expand export opportunities for American food and agricultural products.
"One of the primary goals was to ensure that we can get high-quality, safe, and affordable U.S. food and farm products to the UK," Bronaugh said.
Towards that end, she and the delegation focused on:
Seeking to reduce tariffs and non-tariff trade barriers to ensure that U.S. exporters have equitable access to the UK market;
Encouraging the UK in the use of science-based and data-driven decision making in shaping agriculture and food policy;
Helping U.S. exporters better understand the complexities of the UK market and helping them connect directly with interested British buyers; and
Improving the image of U.S. food and farming in the UK by emphasizing U.S. agriculture's commitment to sustainability, food safety, and animal welfare.
"It was really nice to see that we are making progress in terms of our engagement with the UK. We are seeing them move towards making more science-based and risk-based decisions in terms of ag policy. We are seeing progress in terms of willingness to talk about some of the differences in our food and ag sectors. And there is interest in moving towards expanded free trade between our two countries," Bronaugh said.
Following his meeting with Bronaugh, George Eustice, UK Secretary of State for Environment, Food and Rural Affairs, announced in the House of Commons that the UK will join the U.S.-led Sustainable Productivity Growth Coalition.
"I'm excited about the opportunities that we have, and we will continue to work with our Foreign Agricultural Service staff there to support U.S. states and businesses and work with UK buyers and policymakers."
Consumer-oriented foods and beverages are the most important sector for U.S. agricultural exports to the U.K, accounting for more than $1 billion of the $2.7 billion of exported U.S. agricultural and related products to the U.K in 2021.
USDA Trade Mission to the United Kindgom