USDA Trade Mission to Spain will Boost Export Opportunities for U.S. Agribusinesses
Agribusinesses, State Departments of Agriculture, and Farm Organizations From 25 States Will Meet with International Buyers to Secure New Deals and Expand Sales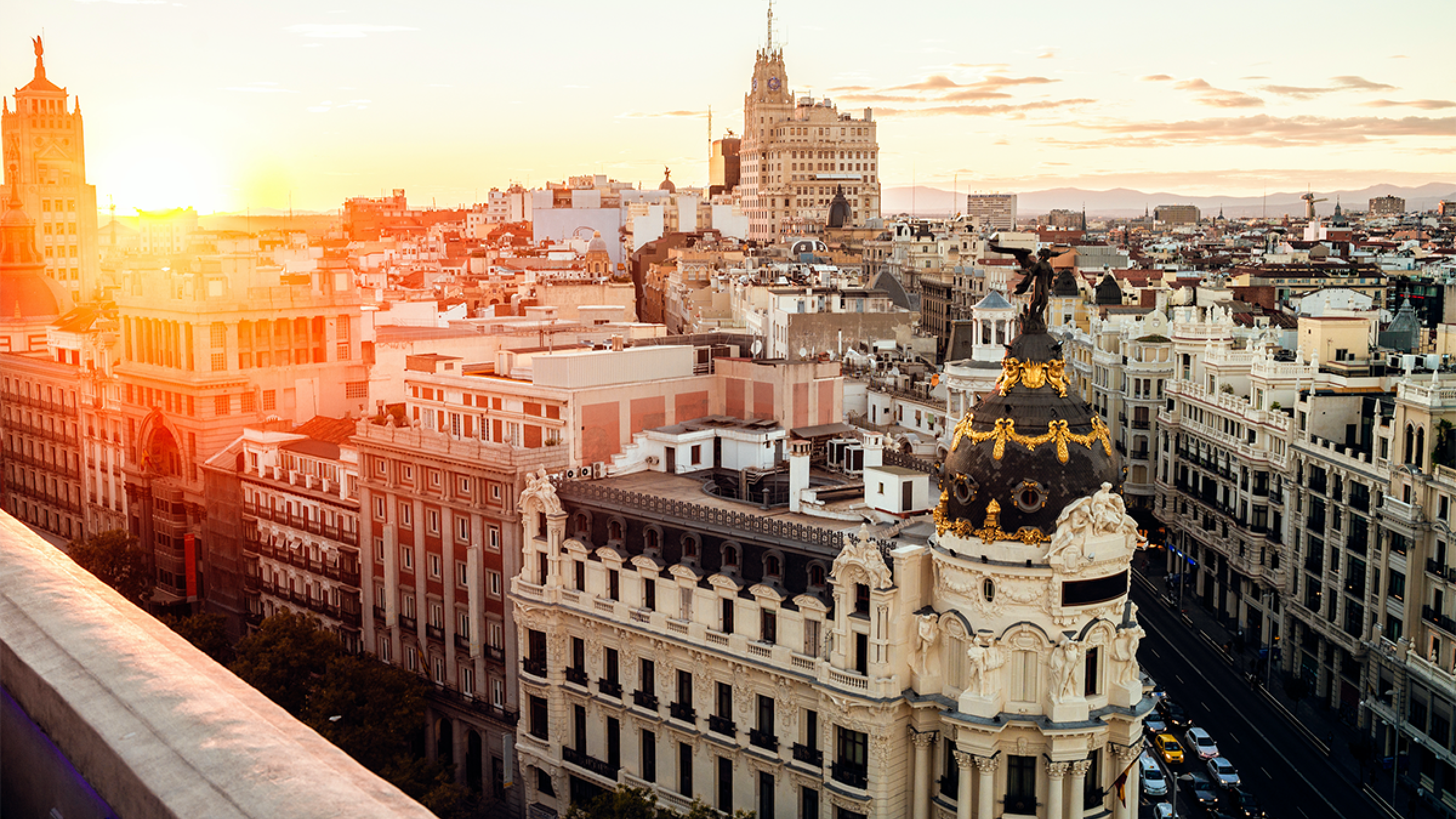 WASHINGTON, Nov. 22, 2022 – More than 30 agribusinesses and farm organizations will visit Madrid, Spain, from Nov. 29 through Dec. 2, for a trade mission sponsored by the U.S. Department of Agriculture. Members of the delegation will engage directly with potential buyers from Spain and Portugal, receive in-depth market briefs from USDA's Foreign Agricultural Service (FAS) and industry trade experts, and participate in site visits.
Spain is the third-largest European Union destination for agricultural products from the United States, with Portugal ranking 11th. The Iberian Peninsula is a major gateway to Europe for agricultural products from the United States, with numerous ports of entry, including Lisbon and Valencia.
"One of the key goals of this USDA trade mission is to highlight both our commonalities and what truly sets U.S. foods and ingredients apart from our competitors in the region," said FAS Associate Administrator Clay Hamilton. "America's farmers, ranchers, and producers have a compelling story to tell about the quality and sustainability of their agricultural production and we're confident that their story will resonate with buyers, result in sales, and provide a boost to the agriculture industry back at home."
Officials from the Alabama, Indiana, Maine, Massachusetts, Minnesota, Montana, North Carolina, North Dakota, Texas, Vermont, and Wisconsin agriculture departments and the National Association of State Departments of Agriculture, as well as representatives from the following companies and organizations will join Hamilton on this trade mission:
Al Kharyrat International USA, Inc., Piscataway, N.J.
American Softwoods, Metairie, La.
Attebury Grain LLC, Amarillo, Texas
Blue Diamond Growers, Sacramento, Calif.
California Walnut Commission, Sacramento, Calif.
Cal Ranch, Inc., Concord, Calif.
Commercial Lynks Inc., Alexandria, Va.
F3 Vineyards, Inc., Las Vegas, Nev.
Food Export Midwest, Chicago, Ill.
Gulf Coast Cooperative, Robstown, Texas
Hansen Mueller, Co., Omaha, Neb.
Herr Foods, Inc. Nottingham, Pa.
Jack's Alimentary Supply, Inc., Lowell, Mass.
JM Grain, Garrison, N.D.
Mariani Nut Company, Winters, Calif.
Minnesota Soybean Research & Promotion Council, Mankato, Minn.
Patriots Hardwoods, Inc., Milltown, N.J.
Pennington Distilling, Co., Nashville, Tenn.
Premium Peanuts, Douglas, Ga.
Quon Yick International Inc., El Monte, Calif.
Route66 International Inc., Hackensack, N.J.
Royal G Snacks, Inc., Tampa, Fla.
Southern Forest Products Association, Metairie, La.
The Spirit Guild, Los Angeles, Calif.
USA Rice, Arlington, Va.
U.S. Grains Council, Washington, D.C.
U.S. Livestock Genetics Export, Inc., Mount Horeb, Wis.
U.S. Soybean Export Council, Chesterfield, Mo.
Vanilla Saffron Imports, San Francisco, Calif.
Western United States Agricultural Trade Association (WUSATA), Vancouver, Wash.
Willamette Hazelnut, Inc., Newberg, Ore.
Whistling Andy Distillery, Bigfork, Mont.
For additional information about the Spain-Portugal trade mission, visit: https://fas.usda.gov/topics/trade-missions/spain-and-portugal-november-2022
USDA touches the lives of all Americans each day in so many positive ways. Under the Biden-Harris Administration, USDA is transforming America's food system with a greater focus on more resilient local and regional food production, promoting competition and fairer markets for all producers, ensuring access to safe, healthy and nutritious food in all communities, building new markets and streams of income for farmers and producers using climate-smart food and forestry practices, making historic investments in infrastructure and clean energy capabilities in rural America, and committing to equity across the Department by removing systemic barriers and building a workforce more representative of America. To learn more, visit https://www.usda.gov/.
###
USDA is an equal opportunity provider, employer, and lender.