U.S. Exporters Shine at Asia's Largest Food Trade Show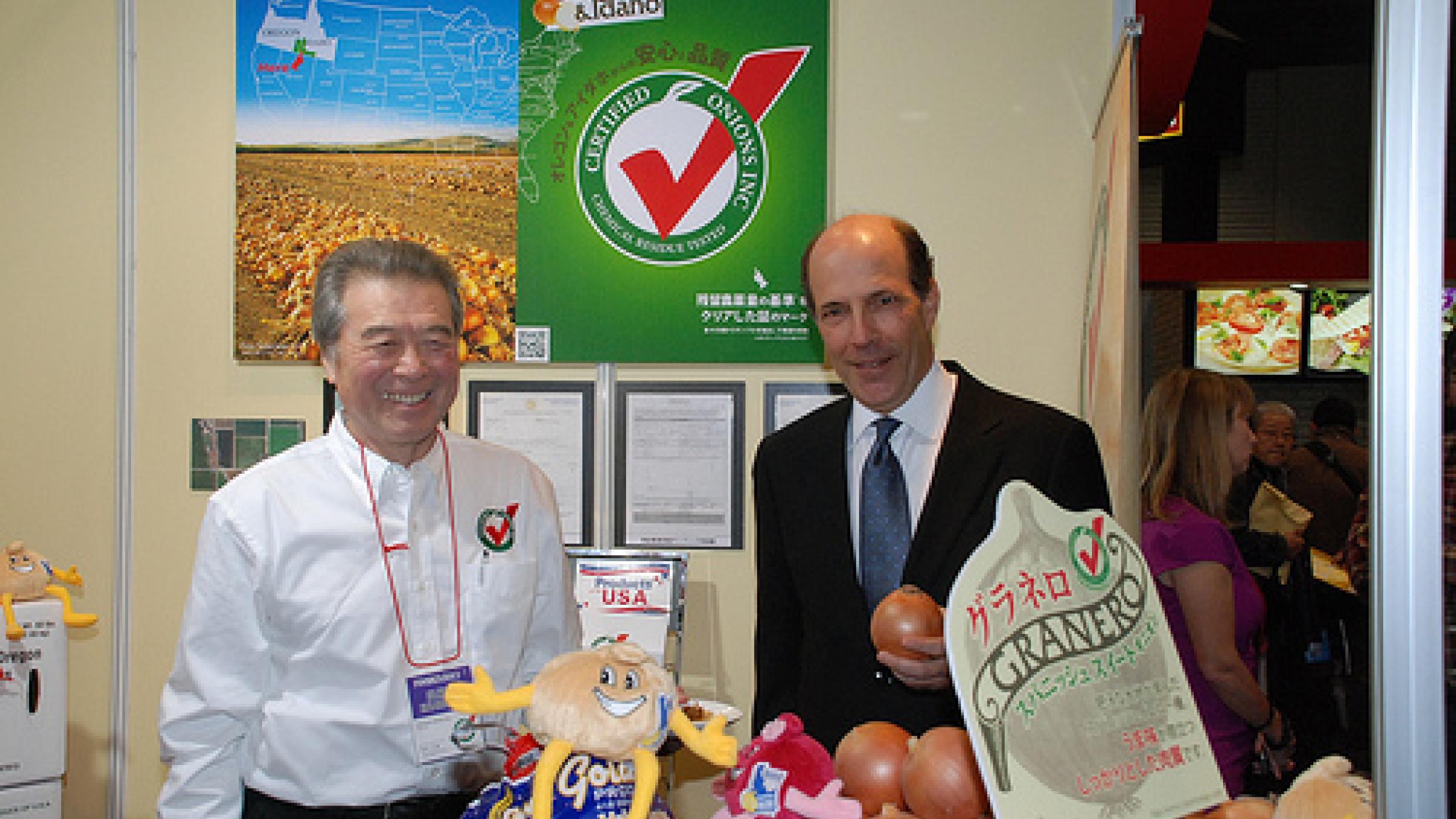 By Steve Shnitzler, Director, USDA Agricultural Trade Office, Tokyo
Helping U.S. exporters tap into Japan's $670 billion food market is a top priority for the Foreign Agricultural Service's Agricultural Trade Office (ATO) in Japan. One way we do this is by organizing the USA Pavilion at FOODEX Japan, the largest food and beverage trade show in Asia. This year's show, which was held March 6-9, drew 74,000-plus attendees, not just from Japan but also from other Asian markets including Korea, Taiwan, China, Thailand and Hong Kong.
The USA Pavilion was one of the largest at the show, featuring more than 70 U.S. companies and a wide range of "Made in America" products, including meat and seafood, fresh produce, wine and specialty snack foods. Participants had an opportunity to showcase their wares to key decision-makers from restaurants, supermarkets, wholesalers, grocery stores, foodservice and hospitality companies, fast food chains and convenience stores, as well as distributors, agents and brokers.
Japan is the world's third-largest economy and the United States' fourth-largest agricultural export customer, purchasing a record $15.6 billion of U.S. agricultural, forestry and fishery goods in 2011. For U.S. companies, entry into the lucrative Japanese market is often the first step towards expansion to the rest of Asia. That's why our ATO strives to help U.S. companies shine at the FOODEX show, providing logistical support and briefings, offering samples of U.S. products at a "Gateway to American Food" demonstration area, and helping match U.S. exhibitors with potential business contacts.
While final results from the show are not yet in, a preliminary survey indicates U.S. exhibitors made more than $13 million in projected sales.
Over three years, more than 1,000 U.S. companies and organizations—about 70 percent of them small and medium-sized businesses — participated in 87 USDA-endorsed trade shows in 20 countries. On-site sales totaled more than $350 million and 12-month projected sales reported by exhibitors were estimated more than $2.7 billion. The companies made over 42,000 business contacts and displayed nearly 20,000 new products in various markets on all continents. Trade shows give companies even more opportunities to make business contacts and share their products with potential buyers and consumers.