U.S. Beef a Hit With Belgian Chefs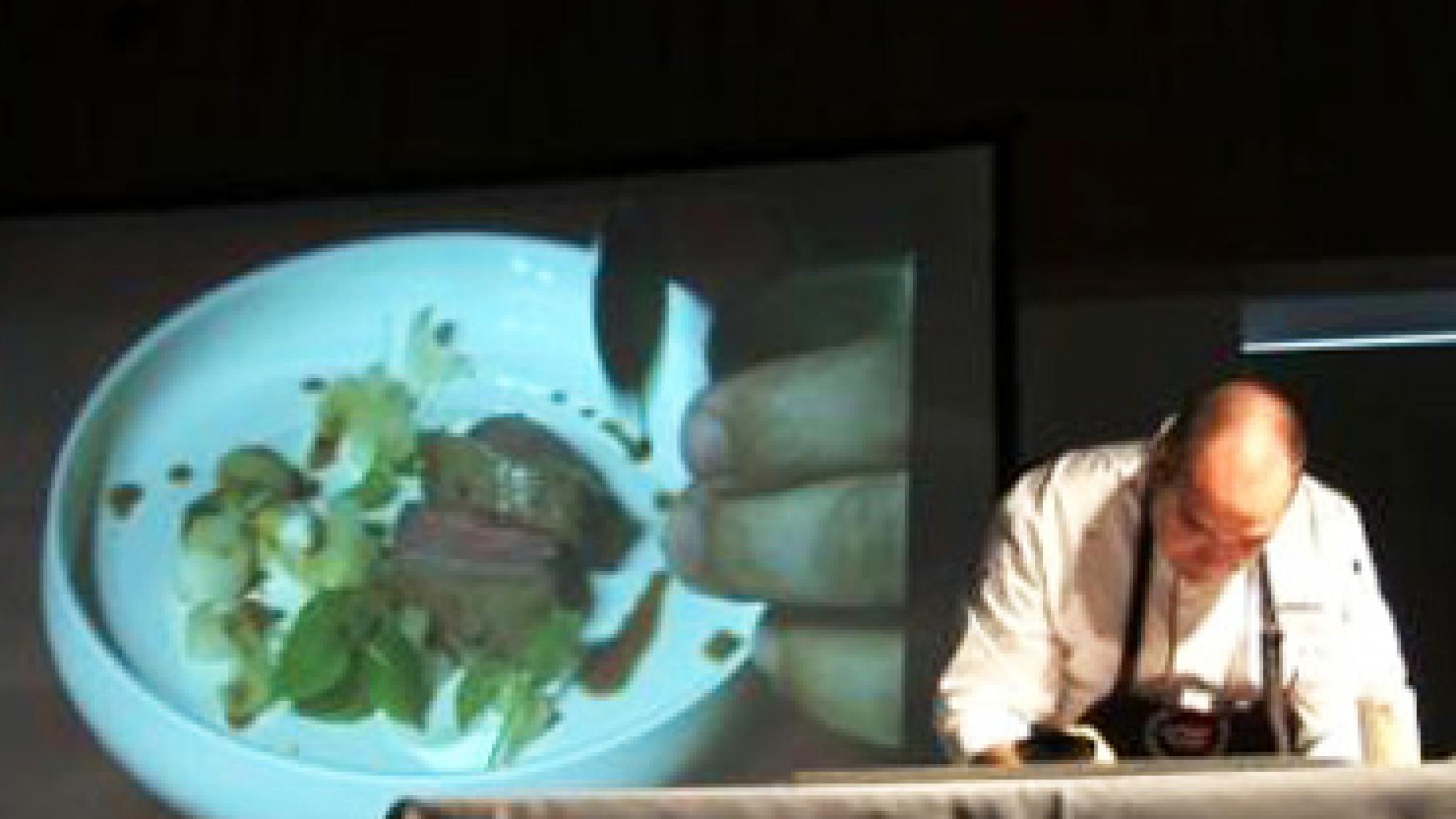 The European Union (EU) is a relatively new market for U.S. beef exports. It wasn't until August 2009 when the United States began exporting high-quality beef (marbled with a high fat content) to the EU under a negotiated tariff rate quota for non-hormone treated beef.  
Today, about 25 percent of U.S. beef exports to the EU are high-quality cuts such as tenderloin, strip loin and rib eye mostly used by upscale restaurants. The remaining beef exports include medium and lower quality cuts such as flank steak, chuck eye roll, briskets and shoulder clods. Finer restaurants in the EU traditionally do not integrate these cuts into their menus. 
To help introduce these secondary cuts and expand U.S. beef exports to the EU, the Foreign Agricultural Service (FAS) office in The Hague, Netherlands, partnered with the U.S. Meat Export Federation (USMEF) and a Belgium-based meat importer and distributor to host the first U.S. beef tasting event in Belgium Sept. 24. USMEF's international marketing efforts on behalf of U.S. beef, pork, lamb and veal are funded by the FAS Market Access Program and Foreign Market Development Program to support activities such as this event.
During the U.S. beef tasting event, approximately 130 Belgian chefs learned about the preparation of these less familiar beef cuts. Local Dutch Chef Eric Troost presented various cooking demonstrations including slowly cooked top sirloin with barbecue sauce, tartar of shoulder clod with artichoke and shallots and top blade with beets, coriander and sesame vinaigrette. 
The chefs were excited to learn cooking techniques for the secondary beef cuts, which are nearly 40 percent cheaper than primary beef cuts, said Mary Ellen Smith, agricultural attaché at the FAS office in The Hague.
"Typically, secondary cuts from European beef cannot be used for finer dishes, so the Belgian chefs were intrigued by the various cooking methods that take advantage of the unique marbling in U.S. beef," she said. "Events like these help introduce new U.S. products not only to the chefs that prepare them but to the thousands of European consumers that they serve."
The U.S. beef tasting event is just one example of how FAS's market development programs have a long history of helping farmers, ranchers, and businesses of all sizes build and maintain commercial markets for U.S. food and agricultural products around the world. It also helps support President Obama's National Export Initiative, which aims to double U.S. exports by the end of 2014.