U.S. Agribusiness Trade Mission Cements U.S. Presence in Southeast Asia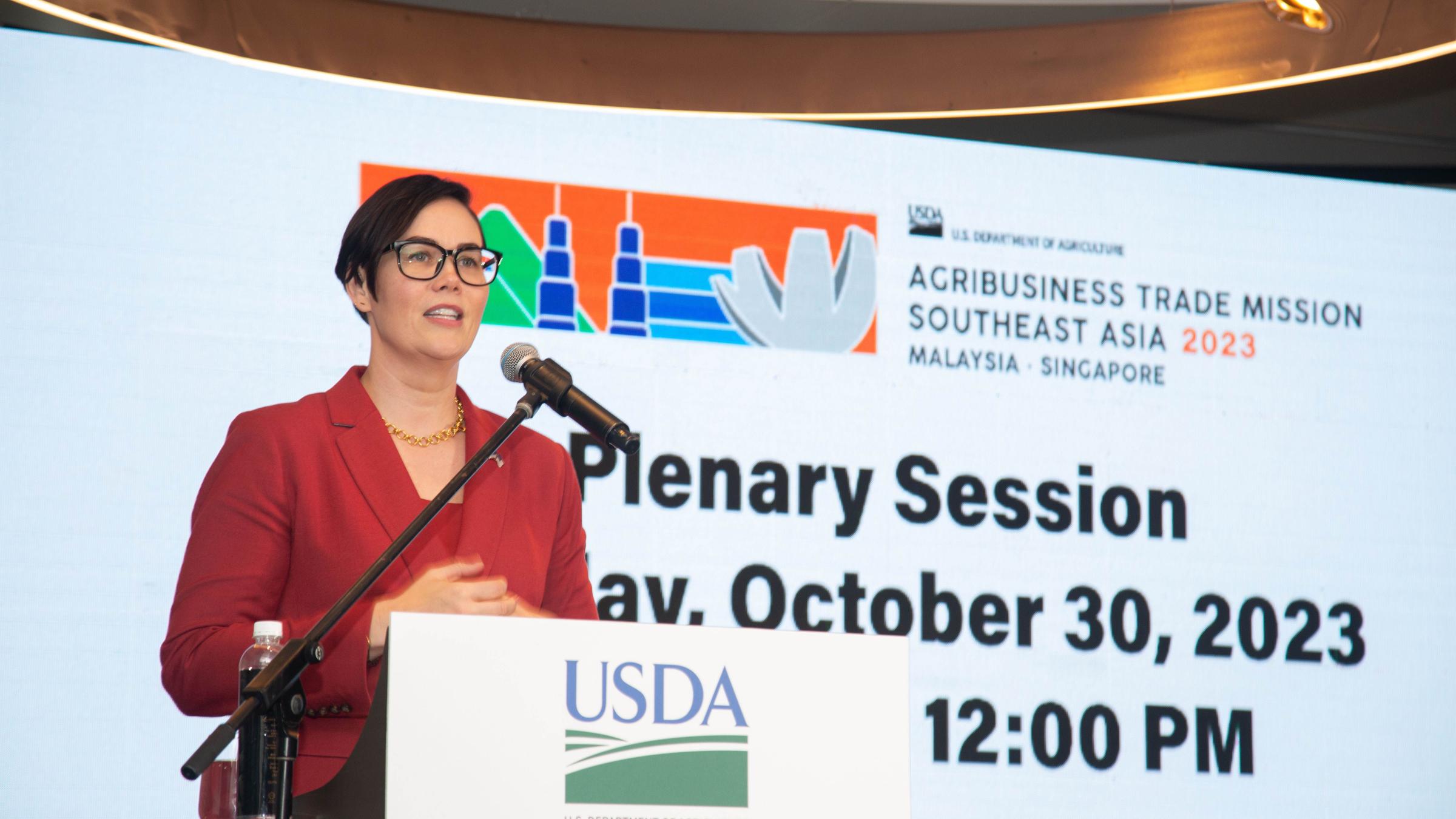 Looking to increase U.S. exporter presence in Southeast Asian markets, a U.S. Department of Agriculture delegation, led by USDA Under Secretary for Trade and Foreign Agricultural Affairs Alexis Taylor, expanded existing trade ties in Malaysia and Singapore earlier this month. 
More than 300 business-to-business meetings took place during the weeklong agribusiness trade mission. At the same time, Taylor met with the Ministry of Agriculture of Food Security in Malaysia to discuss key topics, including biotechnology cooperation, live cattle imports into Malaysia, and the ongoing issue of HPAI, or avian flu. 
Climate change was another critical topic at the forefront of the visit. Taylor discussed Malaysia government's participation in the Asia Pacific Economic Cooperation forum and Malaysia and Singapore's role as partners in the Agriculture Innovation Mission for Climate. Both countries are working on tackling greenhouse gas emissions as their contribution to global climate change solutions. 
In addition to the government-to-government meetings that took place, 19 U.S. businesses also had an opportunity to explore the marketing strategies U.S. and local companies pursue for promotion of food and agricultural products. Supermarket visits, as well as a roundtable discussion with the ASEAN Council focused on the best approaches to bring food and agricultural products to Southeast Asia consumers. 
By the end of the Southeast Asia Trade Mission, it was evident that U.S. agricultural products have a strong and bright future in the region. Local consumers are eager to accept the high-quality products U.S. companies have to offer, and local businesses are looking at U.S. agricultural practices to bolster their domestic production, strengthening the demand for U.S. animal feed, genetics, and climate-smart agriculture practices.