FAS Programs Help Family Leather Business Become a Top U.S. Customer in Turkey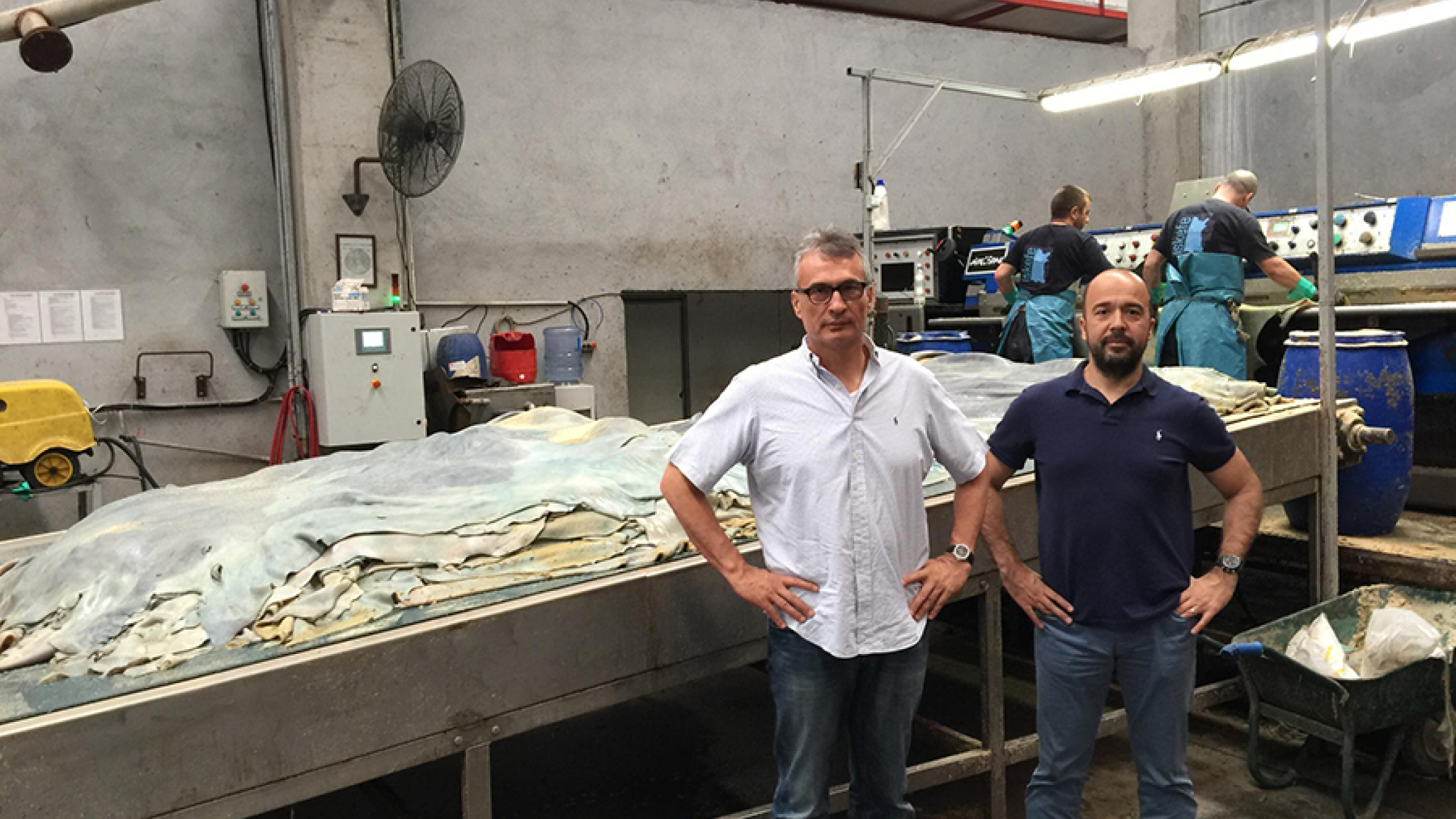 By Desiree Thomas, International Program Specialist, FAS Office of Capacity Building and Development
Tucked away outside of the hustle and bustle of Istanbul's vibrant sites, historical landmarks and beautiful structures is a family-owned leather company run by cousins Altug and Burak Uyguner. Their rapidly growing business, Uyguner Leather, has become one of Turkey's leading hide processors and leather producers and is also Turkey's largest importer of U.S. hides. The cousins attribute this success, in part, to their participation in FAS programs.
Since 2004, Uyguner Leather has imported about $40 million worth of U.S. hides, which are processed into quality leather for garments, shoes and upholstery. 
Back in 1999 and 2000, the Uynguners and other young representatives from Turkish leather companies took part in a hides and skins training course under the auspices of FAS's Cochran Fellowship Program. 
"I am probably one of the first in the hides and skins training program and it was a great experience for a 26-year-old to see the U.S. hide market," said Burak Uyguner, who handles marketing for the company and also serves as head of the Turkish Leather Industry Employers Association. "Back then, Turkish imports of U.S. hides were almost zero. We started importing the hides and we still do, and I hope the same program will be there for the next generation of tanners." 
Altug Uyguner, who heads the production side of the business, said, "The program was extremely helpful in identifying different selections of raw hides and seeing the fleshing and brine curing operations and how the hides are handled in these processes. I would like to thank the USDA for making this experience possible."
The Uyguners are so appreciative of their Cochran program experience that their certificates of completion from the training still hang proudly in their offices. The company also participates in the FAS Export Credit Guarantee Program (GSM-102), which supports financing for commercial purchases of U.S. agricultural products.
The Cochran Fellowship Program is just one way FAS helps build stronger trade relationships in middle income countries and emerging markets. Since 1984, the program has trained more than 16,300 Fellows from more than 120 countries.