Asian "Top Chef" Competitions Showcase U.S. Ingredients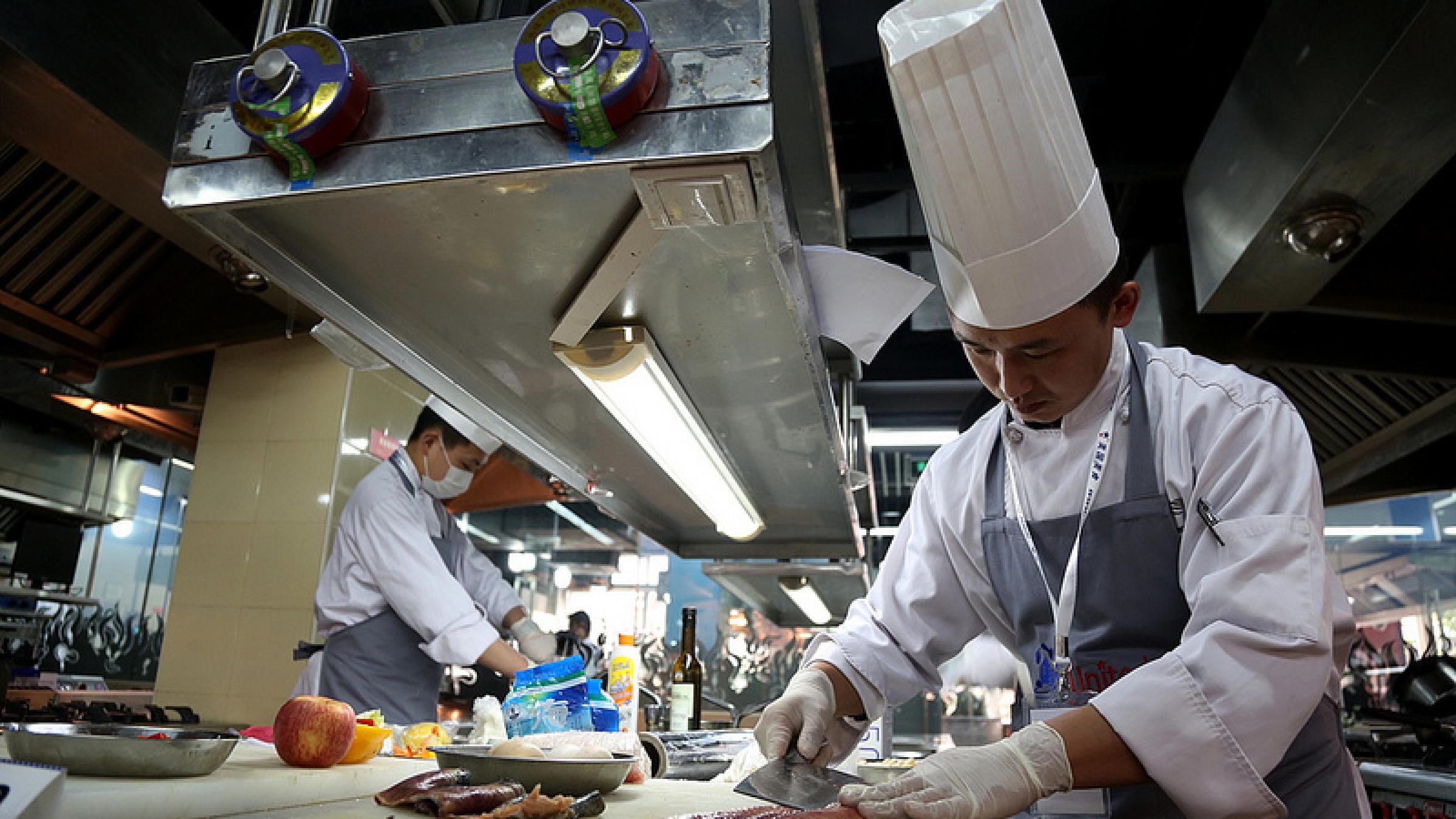 In the United States, "March Madness" refers to the frenzied college basketball tournaments where teams must win or go home. Culinary masters throughout Asia experienced their own version of "madness" last month by squaring off in the kitchen for a chance to compete in the inaugural "United Tastes of America -- Asian Chef Challenge." The competition will take place at the 2013 Taipei International Food Show's USA Pavilion in June.
The Foreign Agricultural Service (FAS) Agricultural Trade Offices (ATSs) in China, Japan and Taiwan, along with cooperating organizations representing a wide variety of U.S. food and agricultural products, hosted preliminary competitions in Hong Kong, Shanghai, Taipei and Tokyo.
The competitions aim to promote U.S. products among the food service sectors and consumers in these Asian markets as well as highlight the skills of creative Asian chefs. "The launch of this regional chef challenge underscores the significance of the Asia market for U.S. agricultural exports," said Hoa Van Huynh, the ATO Taipei director. "The markets represented in this competition represent a significant share -- 32 percent -- of total 2012 U.S. agricultural exports."
Earlier in the year, local Asian chefs attended opening ceremonies that included cooking demonstrations and seminars about some of the more than 40 U.S. ingredients the chefs would use during the preliminary competitions and the finals in Taipei. Featured U.S. ingredients included fish, meat, poultry, fruits, vegetables, cheeses, rice and seasonings.
"By expanding the knowledge base of these chefs about all of these high-quality U.S. foods, we hope to broaden the use of these items in the restaurant sector," said Erich Kuss, ATO Hong Kong director. "This will lead to greater use, acceptance and demand in the overall market, creating a win-win for both American agriculture and Asian palettes."
Preliminary competitions were held for selected chefs in Tokyo on March 1, in Shanghai March 6-8, in Hong Kong March 12 and in Taipei March 26. The winning teams will have a little less than three months to prepare for the grand finale in June. Winners of the "United Tastes of America -- Asian Chef Challenge" will receive a course at the world-renowned Culinary Institute of America in Napa, Calif.
"We are extremely pleased with the positive response we received from the restaurant and food trade upon launching the very first local competitions. We believe the impact the United Tastes of America can make in developing the Asian market will only grow as we continue the competition in the future and build upon its initial success," Kuss said.
FAS helped fund the competition through the Market Access Program (MAP), which supports marketing and promotion of U.S. agricultural products around the globe. For more information about United Tastes of America -- Asian Chef Challenge visit www.utasteamerica.org.