Administrator Isley Touts U.S. Exporter Success at Anuga Trade Show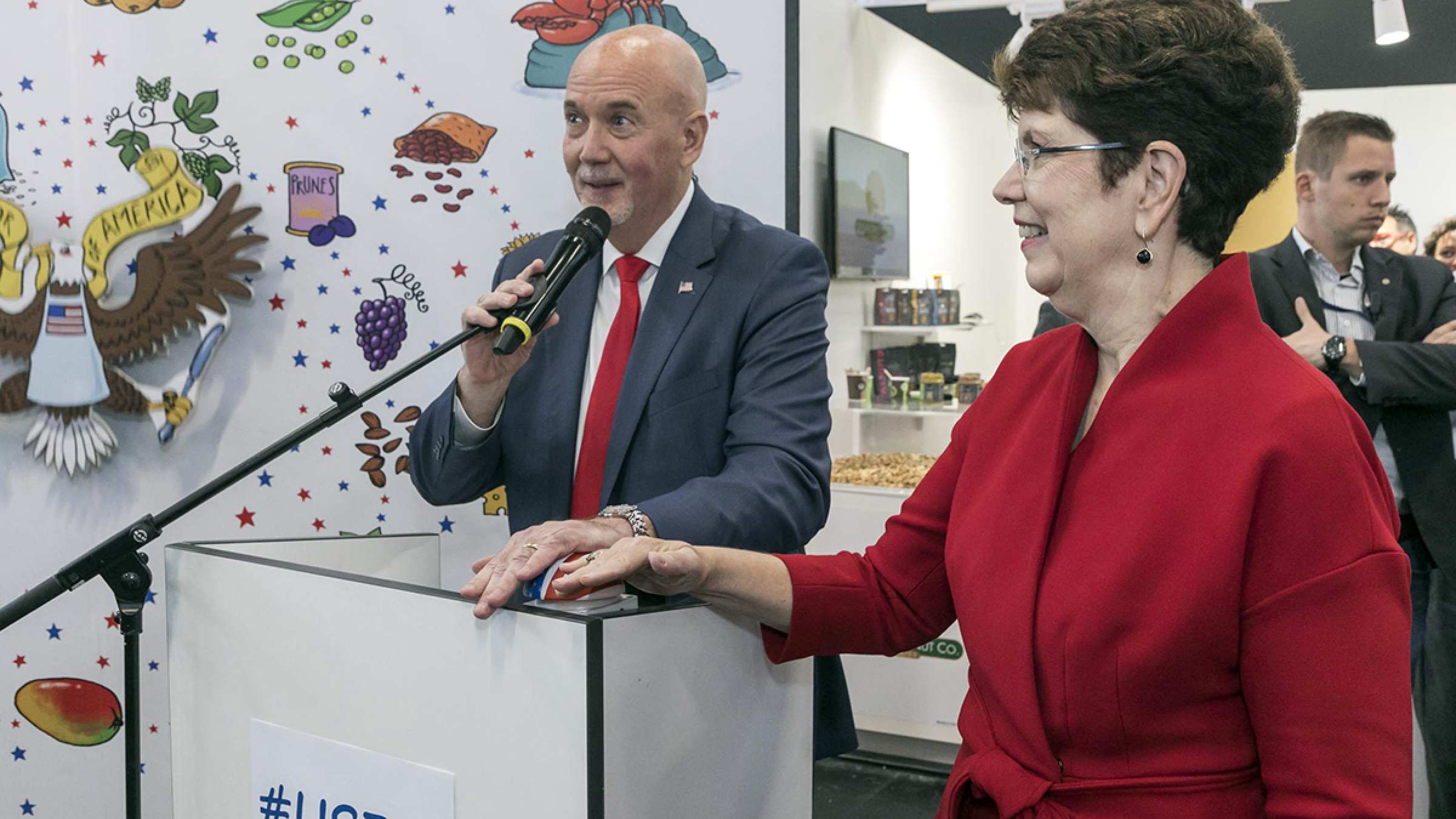 On October 5, FAS Administrator Ken Isley joined U.S. Chargé d'Affairs Robin Quinville for the grand opening of the USA Pavilion at the Anuga trade show in Cologne, Germany. Nearly 160 American companies participated in Anuga, the world's largest food and beverage trade show.
"Trade shows like Anuga are critical to helping U.S. companies, especially small and medium-sized ones, compete on the international stage," said Isley. "It was encouraging to see many familiar companies at the show, as well as nearly 40 first-time exhibitors from the United States, who were all busy meeting with interested buyers. FAS is committed to helping expand exports of U.S. food products into new and promising markets, like those throughout Europe, and the Anuga trade show was a testament of our success."
Europe is the number one market for many U.S. agricultural exports, including wine and tree nuts, and Anuga always provides an excellent platform for U.S. exporters to connect with existing and new European clients. A large assortment of U.S. products was on display for buyers throughout the show's expansive halls, including those dedicated to organic products, drinks, frozen foods, dairy, baked goods, and premium foods.
If you are interested in exporting to the European Union, learn more about the market opportunities in the region at https://fas-europe.org/.