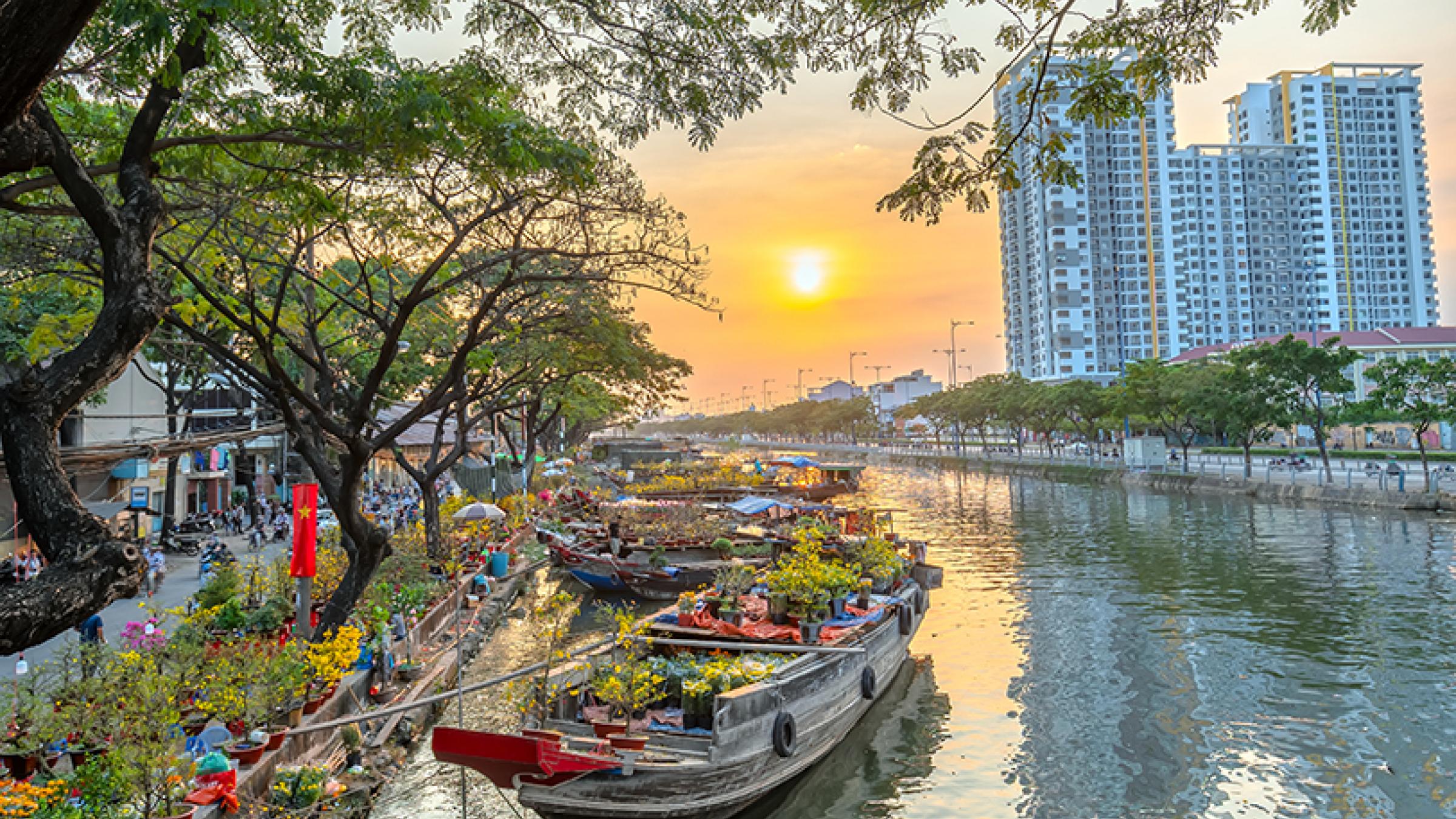 U.S. agricultural exporters looking to tap the rapidly growing Southeast Asian market will have their chance when the U.S. Department of Agriculture leads a trade mission to Vietnam, October 15-18, 2019. Join us in Ho Chi Minh City, where you will meet buyers from Vietnam, Thailand and Burma (Myanmar), and discover how demand for U.S. farm and food products is growing in the region.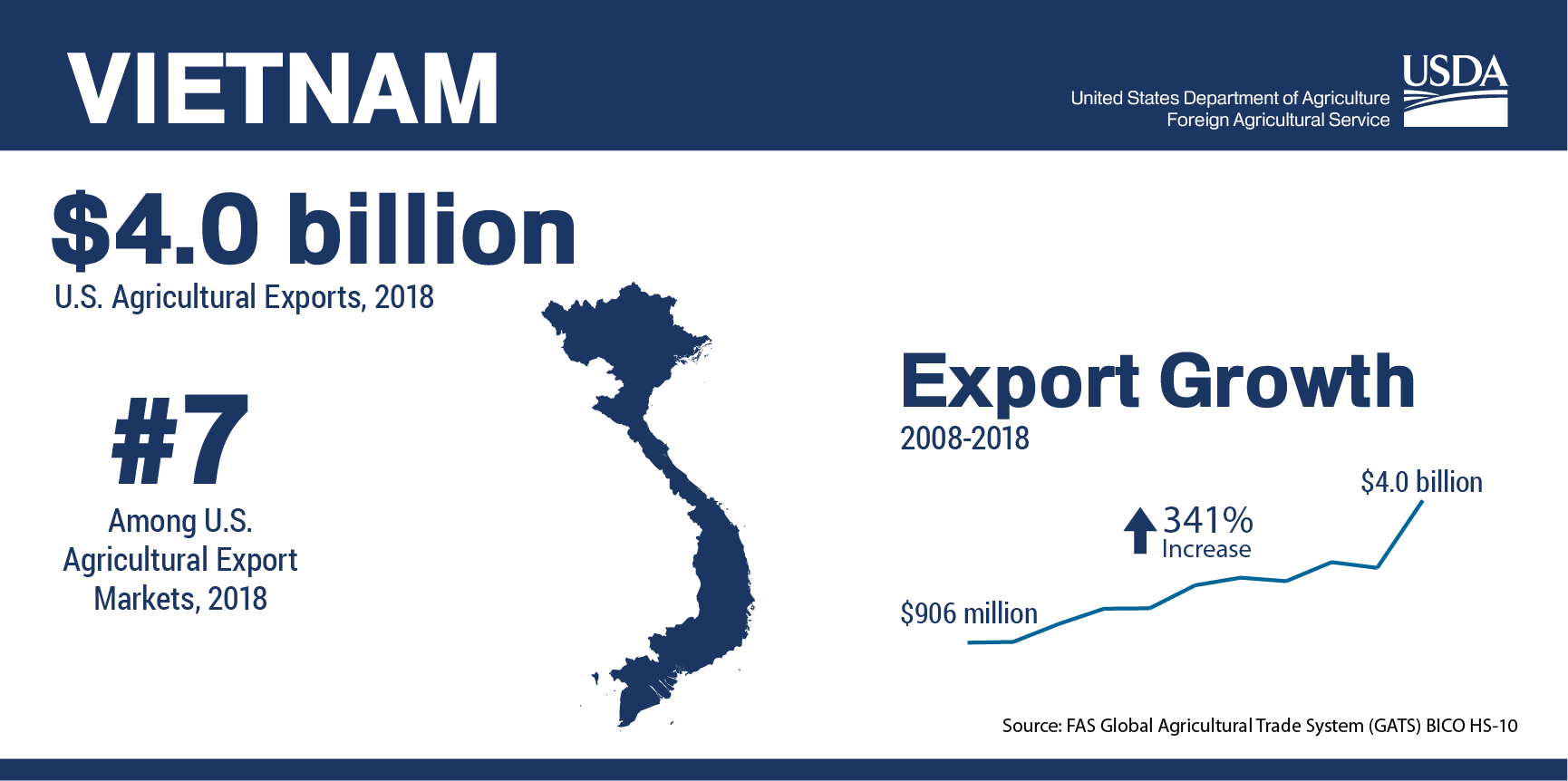 Since Vietnam joined the World Trade Organization in 2007, U.S. agricultural exports to the country have skyrocketed.  Last year, they reached a record $4.0 billion, up 58 percent from the previous year. Bulk products comprise more than half of U.S. farm exports to Vietnam, but the country's soaring GDP growth is fueling demand for high-value, consumer-oriented products as well. Vietnamese consumers have a high regard for the quality and safety of American food products and are particularly interested in items such as frozen meats, dairy, fresh fruits, tree nuts, non-alcoholic beverages, frozen French fries, chocolate and cocoa products, and snack foods.
Opportunities also abound in Thailand and Burma. Thailand imported $2.1 billion of U.S. food and farm products in 2018, up 16 percent from the previous year, while Burma imported $128 million, up more than 80 percent from 2017.
While trade mission delegates are in Ho Chi Minh City, they will take part in targeted business-to-business meetings arranged by USDA's Foreign Agricultural Service (FAS), as well as in-depth briefings and site visits that will help shed light on the many export opportunities in Vietnam and the region. 
For additional information, please email trademissions@fas.usda.gov. 
Programs
Funds technical assistance activities to promote exports of U.S. agricultural commodities to emerging markets worldwide.
Data and Analysis
Vietnam, Thailand, and Burma (Myanmar) are part of the fastest developing region in the world and account for roughly 221 million of Southeast Asia's population.
News and Features
CONTACT:
press@fas.usda.gov
or (202) 720-7115 WASHINGTON, Oct. 11, 2019 – When Under Secretary for Trade and Foreign Agricultural Affairs Ted McKinney leads a U.S. Department of Agriculture trade mission to Vietnam Oct. 15-18, he'll be accompanied by...