Philippines Culinary Competition Features U.S. Ingredients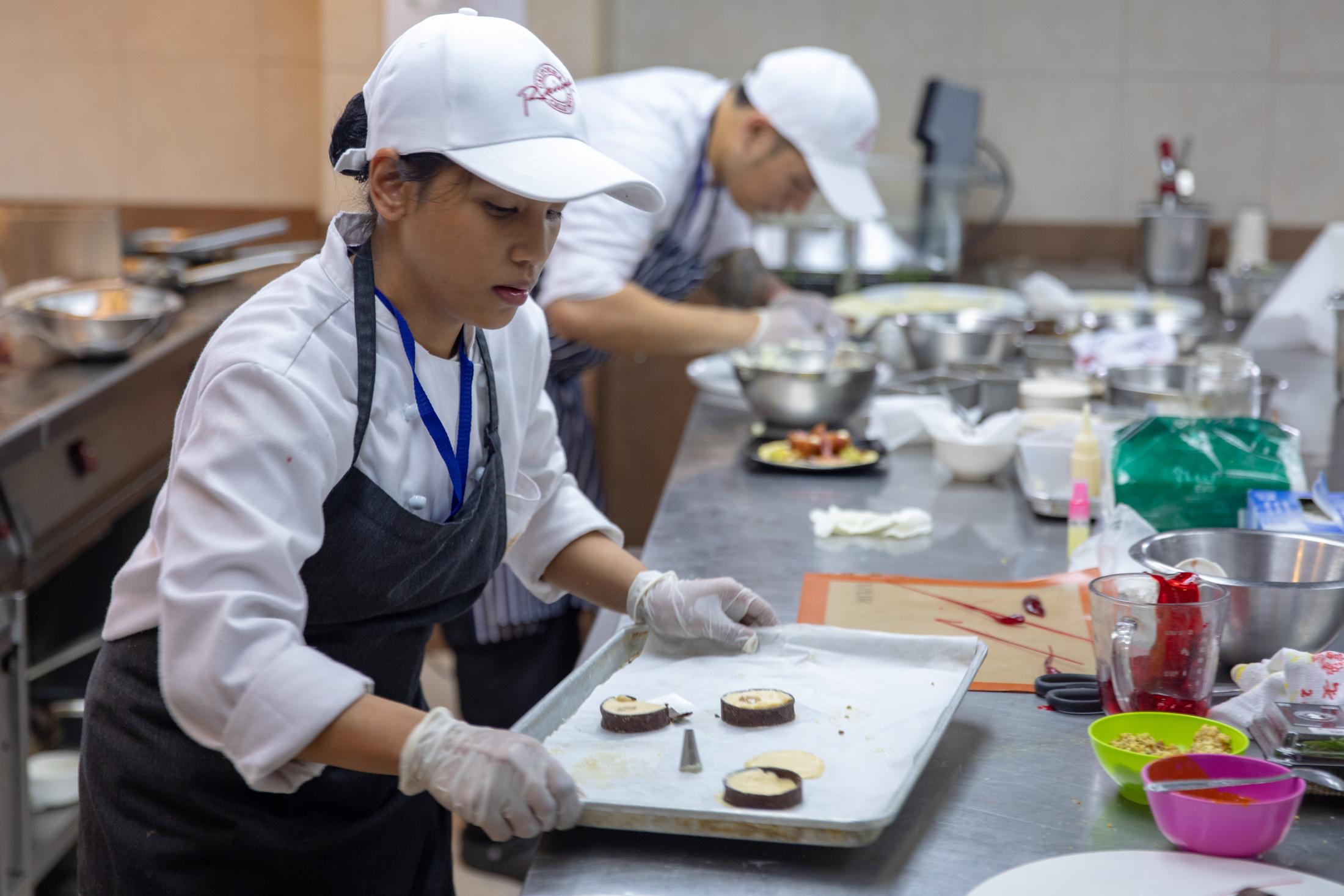 Enderun Colleges beat out two other culinary schools to win the first-ever Great American Taste Culinary Competition, hosted by the U.S. Embassy in the Philippines and the U.S. Department of Agriculture in partnership with the Lyceum of the Philippines University on Saturday, May 5, 2018.
The team from Enderun Colleges competed against teams from the De La Salle-College of Saint Benilde and Lyceum of the Philippines University.  Each team of three culinary students and one coach prepared an appetizer, main dish, and dessert featuring U.S. ingredients: U.S. beef, turkey, potatoes, cheese, raisins, and nuts.
U.S. Ambassador Sung Kim recognized the participating students as "tomorrow's top chefs" and praised the culinary competition as "an example of the strong cultural collaboration between our two countries and our shared passion for food."  Ambassador Kim also highlighted the availability, quality, and wholesomeness of the featured U.S. food ingredients.
Using the high-quality U.S. ingredients, the Enderun Colleges team prepared three dishes: Evolution of Pho with U.S. beef carpaccio and dumpling, Turkey Jambonette and Terrine with U.S. potato puree and U.S. turkey, and Modern Pecan Tart with U.S. pecan praline and U.S. raisin and almond ice cream.  Judges were impressed by the taste, preparation, and presentation of the dishes.