Cochran Fellow Influences Food Security in Mozambique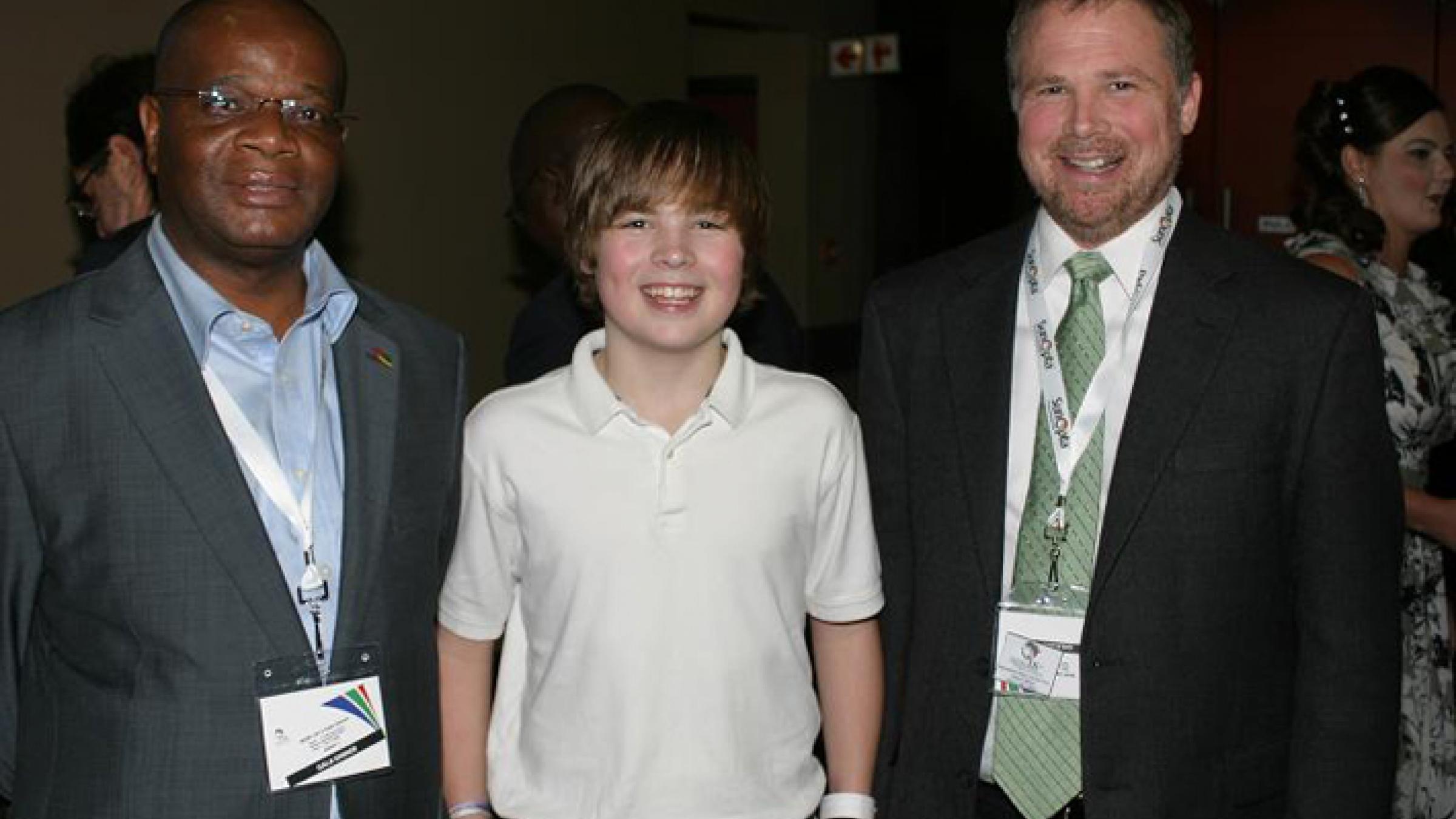 By Brian Guse, Director, FAS Trade and Scientific Exchanges Division 
Promoting food security and agricultural development around the world is a key part of the Foreign Agricultural Service (FAS) mission. One way FAS does this is by providing educational opportunities to emerging leaders from developing countries through programs such as the Cochran Fellowship Program. Among the FAS-trained fellows who have gone on to great things is Mozambique's Minister of Science and Technology Louis Pelembe. 
Minister Pelembe was a Cochran fellow in 2003, learning about food processing techniques for soy and other commodities at Texas A&M University. He later continued his training at the University of Illinois National Soybean Research Laboratory and Kansas State University with the support of FAS's Emerging Markets Program. Today, he's helping address critical food security and developing agricultural policy in Mozambique.
"Minister Pelembe's education and further technical training have given him considerable expertise in food science," said Dr. Craig Gundersen, the National Soybean Research Laboratory director. "Mozambique's Ministry of Science and Technology is in good hands." Under his leadership, Mozambique is enhancing its use of science, technology and innovation to reduce poverty, increase economic growth and improve the social wellbeing of its population. 
Earlier this year, Minister Pelembe spoke at the World Soybean Research Conference in Durban, South Africa, where more than 500 participants from around the world exchanged ideas and information about soybean production and processing.  Minister Pelembe shared his knowledge of science and soy to an audience that included representatives from the American Soybean Association's World Initiative for Soy in Human Health. He described how Mozambique is developing agricultural policy and research centers to expand agricultural productivity and processing. These efforts will help Mozambique increase its soy production, which was 18,000 metric tons from 2010-2011. This will also benefit the livelihoods of the smallholder farmers who grow 95 percent of the soy in Mozambique and create new business opportunities with other countries.