Pima Agriculture Cotton Trust Fund
The Pima Agriculture Cotton Trust Fund was authorized under Section 12314 of the Agricultural Act of 2014 (the 2014 Farm Bill) and reauthorized under Section 12602 of the Agriculture Improvement Act of 2018 (the 2018 Farm Bill) to reduce the economic injury to domestic manufacturers resulting from tariffs on cotton fabric that are higher than tariffs on certain apparel articles made of cotton fabric. 
The 2018 Farm Bill allocates $16 million in Commodity Credit Corporation funds for each year through 2023 to be distributed as follows:
25 percent to one or more nationally recognized associations established for the promotion of pima cotton for use in textile and apparel goods;

25 percent to yarn spinners of pima cotton that produce ring spun cotton yarns in the United States, to be allocated in accordance with Sec. 12314(b)(2)(A) and Sec. 12314(b)(2)(B); and

50 percent to manufacturers that cut and sew cotton shirts in the United States and that certify that they used imported cotton fabric in during the prior calendar year.
News and Features
Contact: Benjamin Chan, (202) 720-8877 WASHINGTON, March 9, 2015 – The U.S. Department of Agriculture (USDA) today announced a final rule with a request for public comment on the Pima Agriculture Cotton and Wool Apparel Manufacturers Funds...
Contact: FAS Import Programs and Export Sales Reporting Division (202) 720-1335 WASHINGTON, May 2, 2014 – The U.S. Department of Agriculture's (USDA) Foreign Agricultural Service (FAS) will accept claims through June 2, 2014, under the Pima...
Programs in Action
Beginning July 23, all eyes will be on Japan as it hosts the 2020 Tokyo Olympic and Paralympic Games. For me, this summer's Olympics is the perfect blend of things that I'm passionate about – there's cycling, there's an international governing body...
As we recognize World Food Safety Day, we celebrate the five-year anniversary of the Food Safety Network (FSN), a partnership between USDA's Foreign Agricultural Service (FAS), the U.S. Agency for International Development (USAID), and the U.S. Food...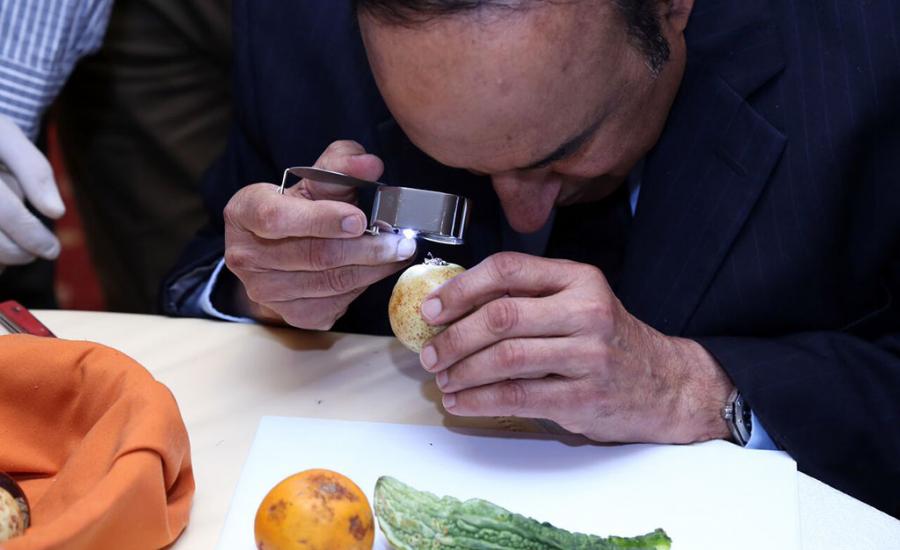 Get reports, news, and more delivered straight to your inbox