Local and Regional Food Aid Procurement Program
Through the Local and Regional Food Aid Procurement (LRP) Program, FAS partners with private voluntary organizations, cooperatives, and the World Food Program to implement field-based projects that provide development assistance and emergency relief using locally procured commodities.
The LRP program complements existing U.S. government food assistance programs, especially the McGovern-Dole International Food for Education and Child Nutrition Program, which supports school feeding and maternal and child nutrition projects around the world.
Programs in Action
On March 22, 2019, the Foreign Agricultural Service (FAS) held listening sessions to solicit input from stakeholders with an interest in agency programs authorized under the Trade Title of the Agriculture Improvement Act of 2019. Thanks all the...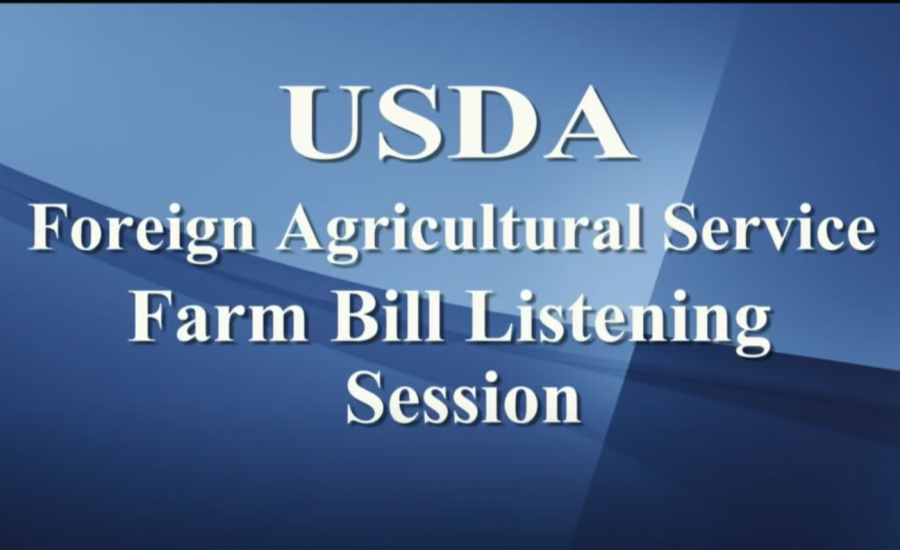 Beginning July 23, all eyes will be on Japan as it hosts the 2020 Tokyo Olympic and Paralympic Games. For me, this summer's Olympics is the perfect blend of things that I'm passionate about – there's cycling, there's an international governing body...
Get reports, news, and more delivered straight to your inbox