Dairy Import Licensing Program
Import licensing is one of the tools USDA uses to administer the tariff-rate quota (TRQ) system for U.S. imports of dairy products. For dairy products subject to TRQs, importers are generally required to obtain a license from FAS to take advantage of low-tier tariff rate. Importers must apply for a license annually between Sept. 1 and Oct. 15. 
Under the TRQs, the low-tier rate applies to imports up to a specified quantity. A high-tier rate applies to any imports in excess of that amount. No license is required to import products at the high-tier rate, to import  products for an agency of the U.S. government, or to import products for personal use, as long as net weight does not exceed 5 kilograms (11 pounds) in any one shipment.
TRQs replaced Section 22 import quotas for dairy products on Jan. 1, 1995, as a result of the Uruguay Round Agreement. TRQ rates and quantities vary by product.
Globalization 2021

Date
Country
Commodity
Note
Percent Globalized
April, 2021
Iceland
OT-NSPF
16
100%
 
 
SW-Swiss Emmenthaler
25
100%
April, 2021
Chile
B-Blue Mold
17
100%
 
 
C-Cheddar
18
100%
May, 2021
Canada
OT-NSPF
16
50%
 
 
SW-Swiss Emmenthaler
25
100%
May, 2021
New Zealand
C-Cheddar
18
100%
June, 2021
 
OT-NSPF
16
100%
June, 2021
Israel
LF-Lowfat Cheese
23
100%
June, 2021
 
OT-NSPF
16
100%
Agricultural Trade License Administration System (ATLAS)
The ATLAS portal allows U.S. dairy importers to manage their licenses and information. 
How to Apply
Application Deadline: Oct 15, 2020
Status: Closed
Data and Analysis
This monthly report includes information on U.S. and global imports of dairy products, including maximum quantities that can be imported under tariff-rate quota licensing.
Programs in Action
Beginning July 23, all eyes will be on Japan as it hosts the 2020 Tokyo Olympic and Paralympic Games. For me, this summer's Olympics is the perfect blend of things that I'm passionate about – there's cycling, there's an international governing body...
As we recognize World Food Safety Day, we celebrate the five-year anniversary of the Food Safety Network (FSN), a partnership between USDA's Foreign Agricultural Service (FAS), the U.S. Agency for International Development (USAID), and the U.S. Food...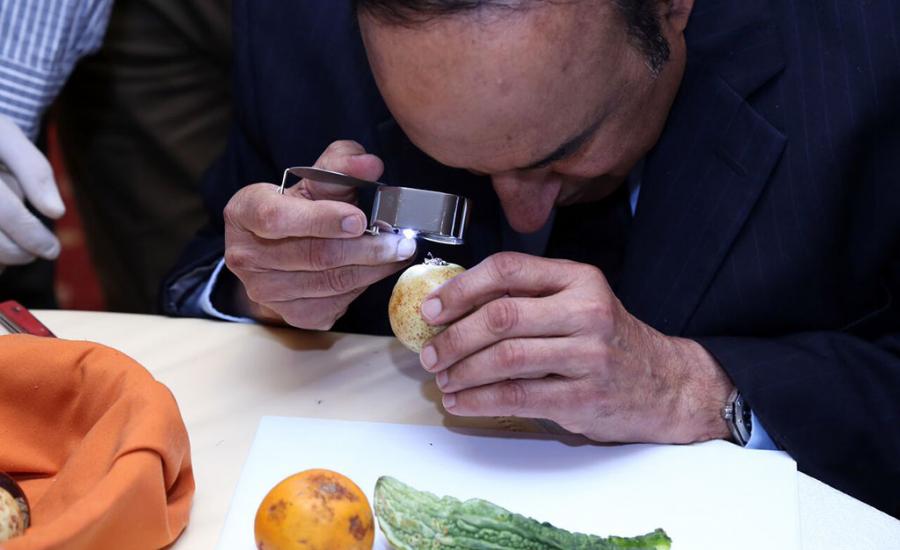 Get reports, news, and more delivered straight to your inbox