U.S. Showcases Products at Asia's Largest Food and Beverage Show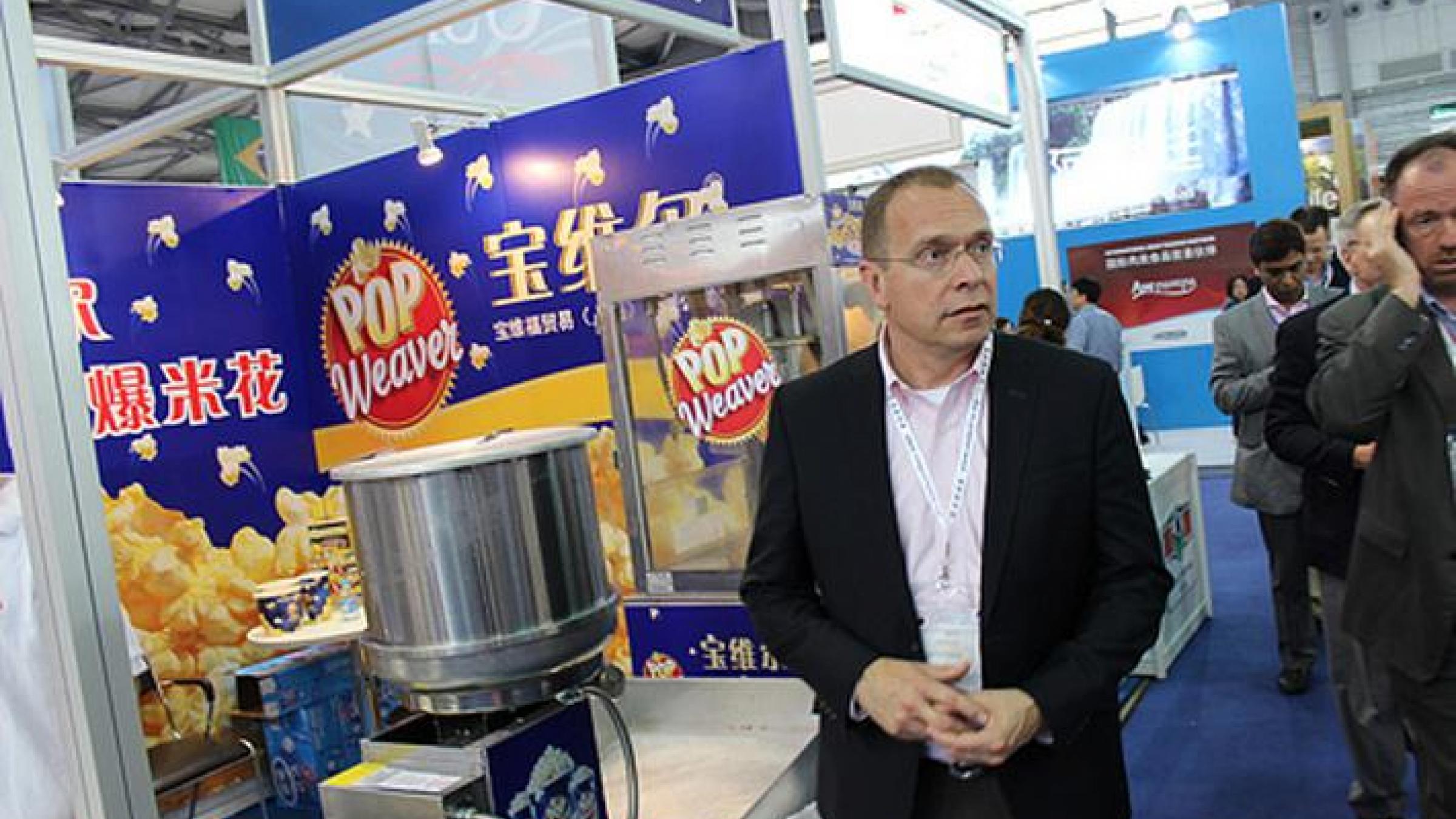 It seemed as though the entire world was in Shanghai in mid-May, celebrating World Trade Week at SIAL China, Asia's largest food and beverage trade show. The booming, bustling city was the perfect place for a show of its magnitude, where 99 U.S. companies and organizations showcased their products to the main players from China's food and hospitality sectors.
The USA Pavilion was the largest international venue at the event and, of the U.S. companies exhibiting there, over half (54) were small or medium-sized businesses, 23 were new to the Chinese market, 16 were minority-owned and nine were completely new to exporting.
It was exciting for me to witness representatives from these companies forging relationships and generating sales leads in the world's largest market. And it was especially gratifying for me to know that they were doing so with the help and support of the Foreign Agricultural Service (FAS) and our partner state regional trade groups (SRTGs). China is the United States' top market for bulk commodities and tremendous potential exists to expand U.S. exports of high-value food and beverage items.
As I walked the trade show floor meeting with the participating entrepreneurs, I was struck by just how popular U.S. products are – especially nuts, dried fruits and dairy products. Based on the numbers, it was a stellar year for U.S. companies at SIAL China. Participants reported $15.4 million in on-site sales and close to $142.6 million projected sales over the next 12 months.
In addition to the SRTGs, FAS cooperator organizations were out in full force at SIAL China. Among those promoting quality U.S. food products were the Almond Board of California, Blue Diamond Growers, the California Walnut Commission, the National Pecan Growers Council, the U.S. Cranberry Marketing Committee, the U.S. Meat Export Federation and the USA Poultry and Egg Export Council.
During the month of June, USDA is highlighting the Made in Rural America Initiative and our efforts to help rural businesses and leaders access federal resources to connect with new customers and markets abroad. Learn more about USDA export programs and services at www.fas.usda.gov/topics/exporting.