School Meals to Help Build Ivory Coast's Future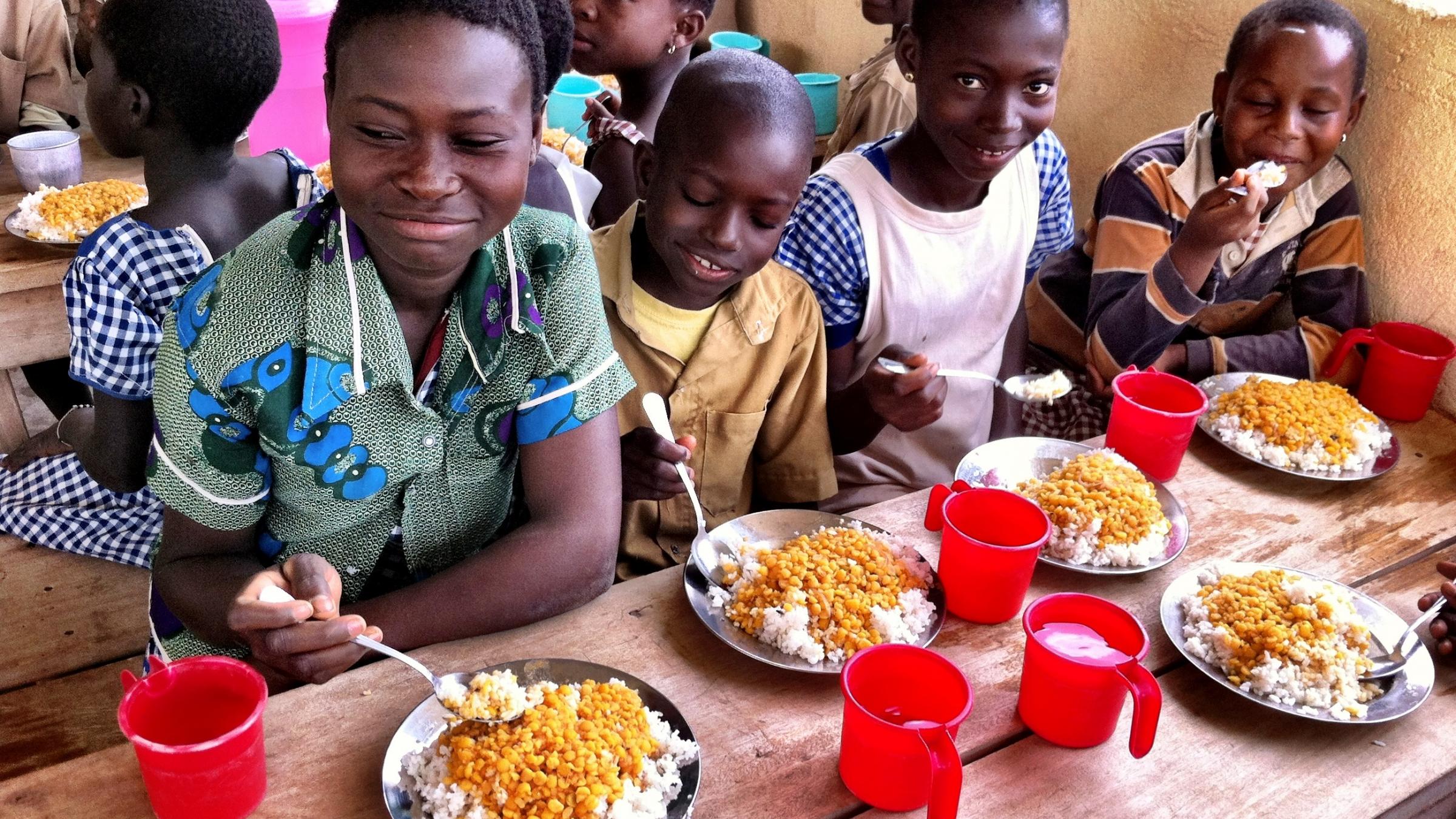 Students like these in the Ivory Coast will soon enjoy school meals provided by FAS McGovern–Dole International Food for Education and Child Nutrition Program.

By Adel Sarkozi, West Africa Regional Communication Officer, World Food Programme

ABIDJAN, Côte d'Ivoire – The United Nations World Food Programme (WFP) on February 8, 2016, welcomed US$35.6 million from the U.S. Department of Agriculture's Foreign Agricultural Service's  McGovern-Dole International Food for Education and Child Nutrition Program to enable WFP to maintain its sustainable School Meals Programme in Côte d'Ivoire for the next five years.
The McGovern-Dole donation, through FAS, allows WFP to continue provision of a daily hot meal to 125,000 children in 613 public primary schools in the country's most vulnerable regions (Cavally, Bafing, Bagoue, Poro, Tchologo, Bounkani, Gontougo). It will also help build the capacity of, and strengthen collaboration with, women farmers who are supplying food for the school meals programme.
"WFP is grateful for the U.S. Government's generous and continued support. The U.S. has demonstrated again and again that it is committed to help Ivory Coast's most vulnerable, and to break the cycle of hunger and illiteracy. By supporting the school meals programme, we are working together to invest in the country's future," said Gianluca Ferrera, WFP Country Director in Ivory Coast.
The McGovern-Dole donation contributes to achieving the country's national goals of improving enrollment and retention rates of both girls and boys, and also to reach the strategic goals set by the program: improving literacy and primary education, especially for girls, as well as health and dietary practices.

"The U.S. reaffirms its engagement in working alongside the people and Government of Ivory Coast with the aim of improving the lives of everyone, especially school children – the country's future leaders," said U.S. Ambassador Terence Patrick McCulley.
WFP is the world's largest humanitarian agency fighting hunger worldwide, delivering food assistance in emergencies and working with communities to improve nutrition and build resilience. Each year, WFP assists some 80 million people in around 80 countries.