FAS International Staff Get a Taste of Louisiana Agriculture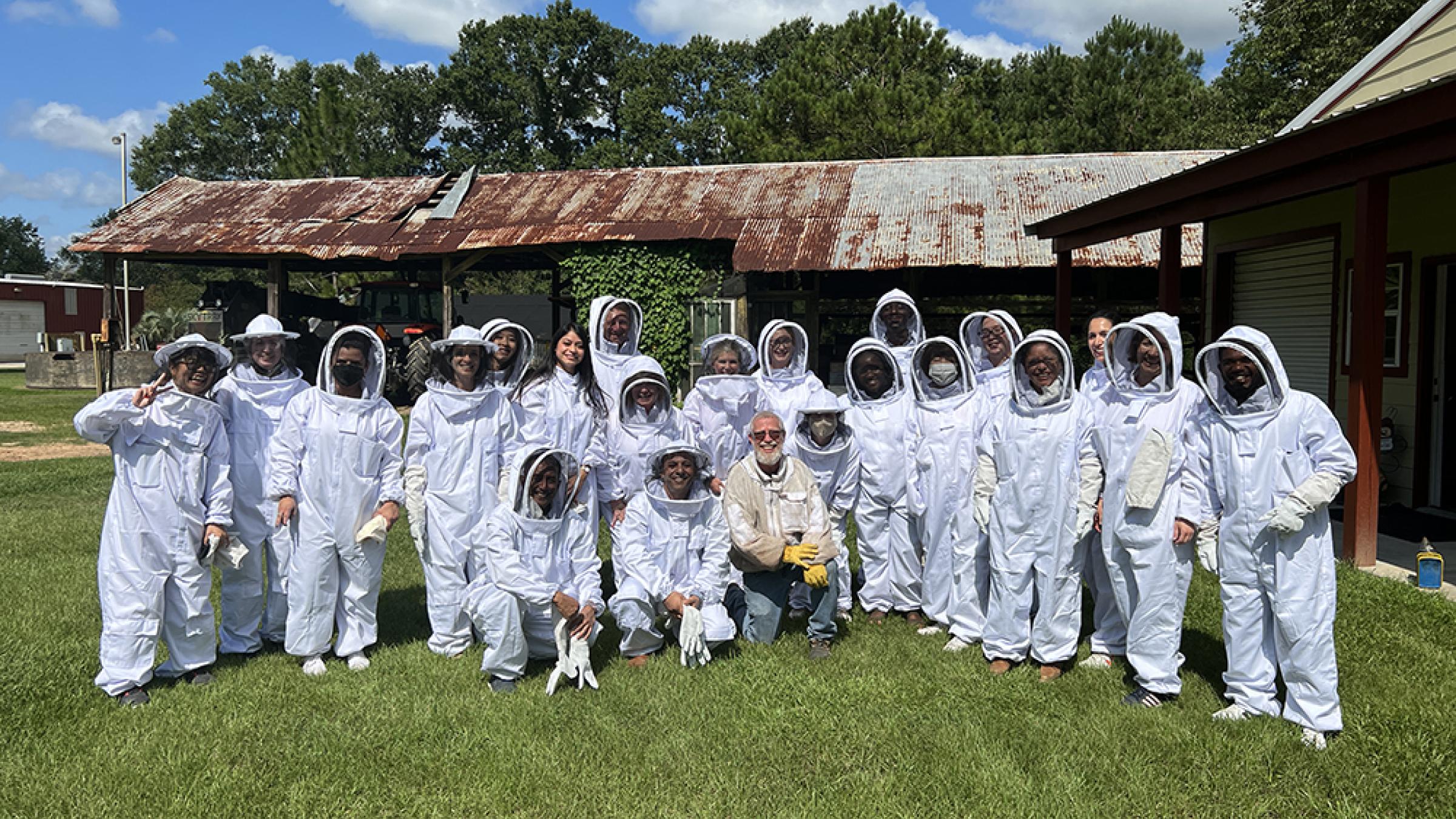 Local staff from USDA offices around the world were in the United States recently, exchanging information with American farmers and producers and learning firsthand how U.S. agricultural systems and processes work.
USDA's Foreign Agricultural Service has nearly 100 overseas offices covering 180 countries. In addition to U.S. Foreign Service officers, these offices are staffed by more 320 local residents whose insight into their countries' culture, politics, and business makes them an invaluable asset to FAS and American farmers, ranchers, and producers.
Because these local staff are the backbone of American agriculture's international presence, FAS strives to provide them with opportunities to engage with the industries they support and promote. From July 6-12, 20 local staff from around the world had such an opportunity when they traveled to Louisiana for an agricultural tour and then on to Washington for the annual FAS Global Conference.
While in  Louisiana, the staff members experienced a cross section of U.S. agriculture, including farms, agribusinesses, and local government. Noteworthy visits included a meeting with the local crawfish industry about southern cuisine and food preferences, one with minority farmers in St. Landry Parish, and several stops to be become familiar U.S. brands and exporters such as Supreme Rice and Tabasco.
In addition, the local staff saw supply chain operations during their visits to the Port of South Louisiana and Lineage Logistics' New Orleans Cold Storage facility. They were also briefed by local equine industry experts about animal health issues. Another bright spot was the opportunity to connect with businesses interested in growing their exports, including Abita Brewing Company and small-scale honey producer St. Joseph's Abbey Apiary. In addition, the staff had the privilege of meeting with Louisiana Department of Agriculture and Forestry Commissioner Mike Strain and the with representatives from the Southern United States Trade Association to learn more about those organizations' missions.
"Being on this tour has been a tremendous experience for me," said Isaac Yao, who recently joined FAS as an agricultural specialist. He serves at the U.S. Embassy in Abidjan, Cote d'Ivoire, an important trade hub in Sub-Saharan Africa.
"Touring around the beautiful state of Louisiana, meeting and interacting with farmers, local agribusiness owners, industries, and trade associations gave me an accurate overview of the American agricultural sector," Yao said. "These visits also made me realize how the agriculture sector could be resilient even in the toughest times, as in the COVID-19 pandemic, and still help contribute to global food security."
Following their time in Louisiana, the local staff traveled to Washington for the annual FAS Global Conference, which brings  together the heads of FAS's international offices around the world. After the conference, staff completed their exploration of American agriculture with visits to corn and dairy farms in Virginia.
"Every day during this trip I wished my colleagues could see what I was seeing," said Fabiola Reis, who has been a budget analyst at FAS office in Brasilia, Brazil, for 10 years. She says the staff tour gave her a broader understanding of American agriculture and how it connects with the Brazilian consumer.
"I never thought of the possibility of having crawfish and rice being cultivated together in the same field," she said. "Agriculture surely is gorgeous!
"I am really grateful to be a part of this team, and I'm honored to be recognized for the work I do supporting FAS and American farmers, ranchers, and producers." 
The training is beneficial to the local FAS staff who develop a deeper understanding of U.S. agriculture and gain insights from their counterparts serving in other countries. But the ultimate beneficiary is the U.S. agricultural industry, which has a passionate corps of local staff around the world promoting its products and advocating on its behalf.
FAS International Staff Engage with Louisiana Agriculture Community