Rapid Growth for U.S. Pet Food Exports to China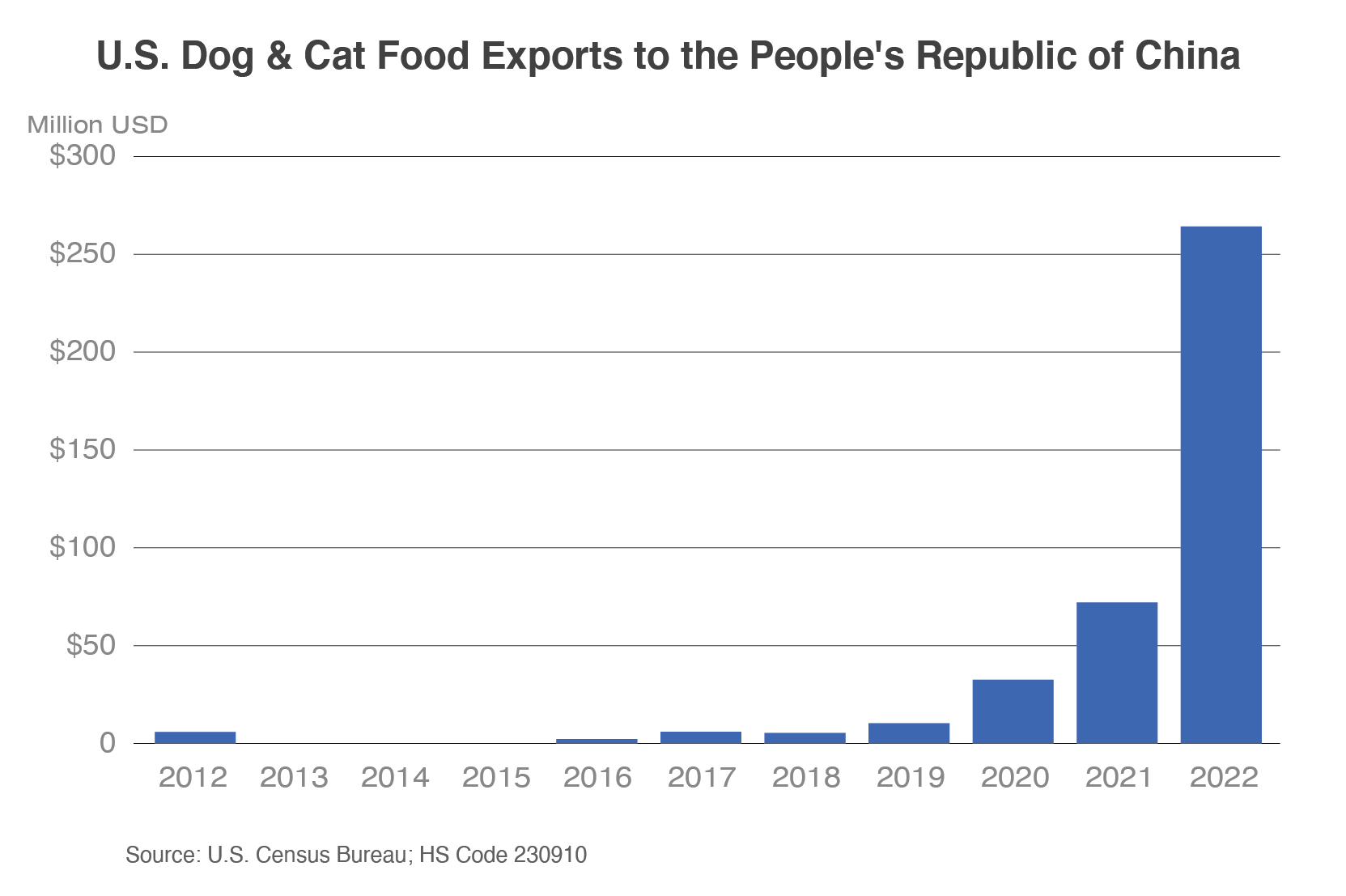 U.S. dog and cat food exports to China reached a record $264 million in 2022, with China becoming the second-largest U.S. export market. China's dog and cat population grew from 69 million in 2012 to 186 million in 2022, making it the largest population of any country*. To meet rising demand, China's total dog and cat food imports during this period increased from $10 million to $672 million, making the country the world's fastest-growing importer.
In 2020, the U.S.-China Phase One Economic and Trade Agreement improved market access in China by easing import protocols and lifting a ban on ruminant and poultry product ingredients used in dog and cat food. The United States has positioned itself as China's top dog and cat food supplier in only 2 years, holding more than half of the total import market share in 2022. Year-to-date (January-May 2023) U.S. exports to China have already reached a promising $139 million, more than double the value exported during the same period in 2022.
*Source: Euromonitor International