USDA Faculty Exchange Program Helps Tuskegee University Expand Its International Impact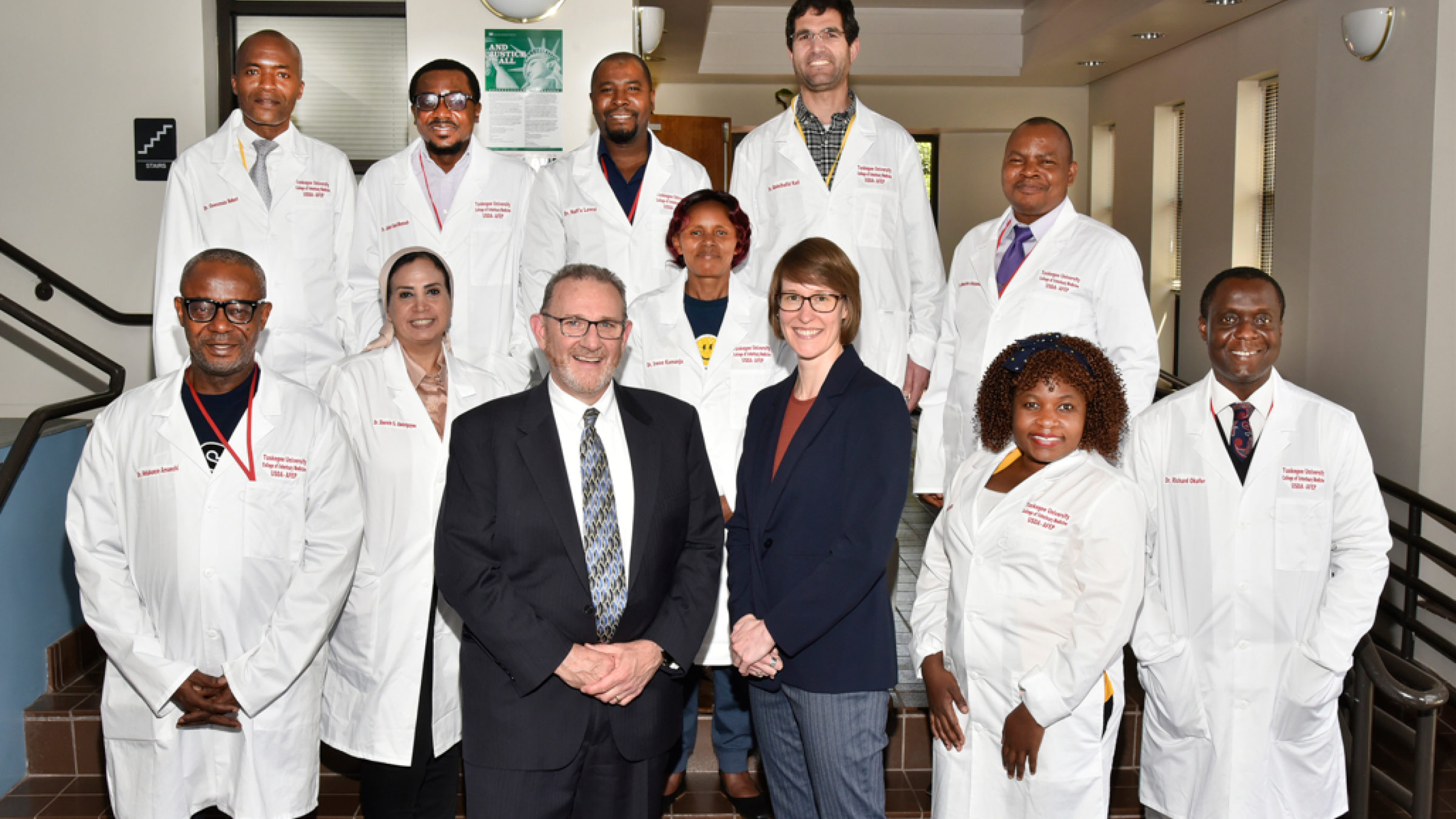 For 10 U.S. Department of Agriculture (USDA) Faculty Exchange Program Fellows from Africa, the Spring 2023 semester started with a journey thousands of miles from home to embark on a new and exciting academic exchange at Tuskegee University, our nation's only historically black college or university with a fully accredited College of Veterinary Medicine. This tremendous opportunity came about when USDA's Foreign Agricultural Service (FAS) selected Tuskegee as a first-time program implementor of the Faculty Exchange Program.
Through the program, USDA awarded Tuskegee $400,000 to host the Faculty Exchange Program for visiting agricultural and veterinary educators from Africa. Working side-by-side with faculty mentors at the prestigious university, the fellows have spent the semester focusing on new teaching techniques, curriculum development, and research in areas including animal health, feed quality and safety, phytosanitary measures, and grading and standards.
Last week, FAS Deputy Administrator for Global Programs Mark Slupek and FAS Program Manager Chris Biles caught up with the fellows during a visit to Tuskegee. While at the university, Slupek and Biles met with the Faculty Exchange Program Fellows and their mentors, as well as university leadership and the fellowship program management team. The African veterinary educators have gained invaluable knowledge and expertise from the diverse and talented researchers and faculty at Tuskegee, and they are eager to soon put that knowledge into action to support agricultural development and trade in their six different home countries.
The fellows will wrap up the U.S. portion of their program next month when they present their experiences and future plans to USDA leadership in Washington, D.C. One of their key deliverables will be to outline how they will apply what they have learned when they return to their home universities. To complete the program and ensure long-term success, within the next nine months, the mentors from Tuskegee will embark on their portion of the international exchange by traveling to the fellows' home countries to solidify their collaborations and provide follow-on support and guidance at the fellows' universities.
The USDA established the Faculty Exchange Program in 1995 and has provided training opportunities for hundreds of agricultural educators across the developing world. Program alumni play an integral role in training the next generation of scientists and policymakers to better understand the global agricultural marketplace and support science-based trade policies. FAS is currently accepting applications from eligible organizations for the FY 2023 Faculty Exchange Program focused on Philippine and Vietnamese veterinary science.
Faculty Exchange Fellows at Tuskegee University