U.S.–EU Organic Equivalence Trade Arrangement Opens New Markets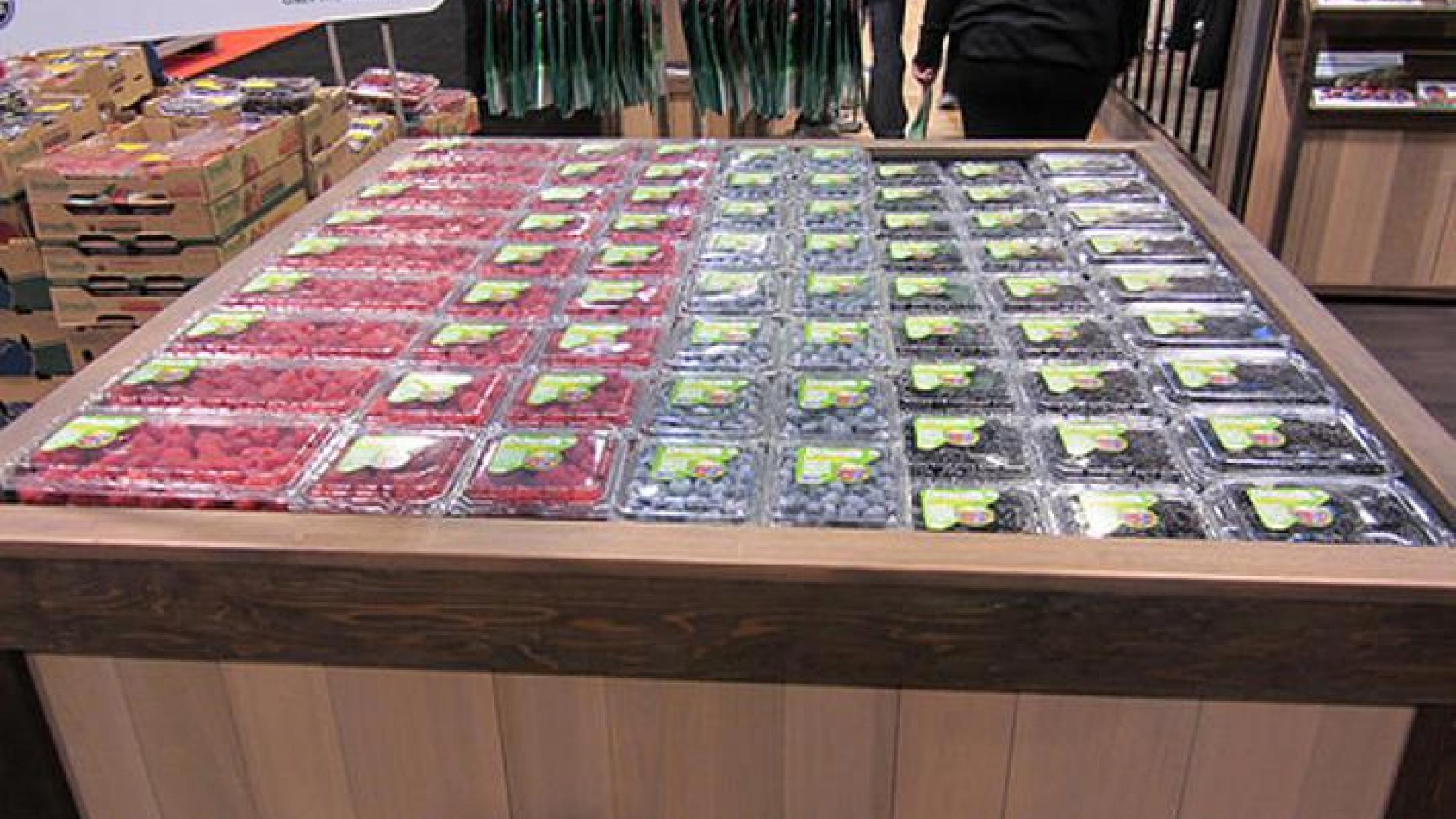 Two years ago this month, the United States and the European Union (EU) implemented an organic equivalence arrangement, meaning products that are certified as organic in the U.S. can also be sold as organic in the EU, and vice versa. This arrangement broke down many of the barriers that organic producers, especially small and medium-sized farmers, were facing in exporting their goods to one of their largest markets. It has also proved to be a good example of how we can recognize each others' systems and work together across borders to arrive at beneficial agreements.
The U.S. and EU have some of the strongest regulatory protections in the world, and the organic equivalence arrangement recognizes these standards and uses them for everyone's benefit. Before the agreement, growers and companies wanting to trade products on both sides of the Atlantic had to obtain separate certifications to two different standards, which meant a double set of fees, inspections, and paperwork. Now, if a product is certified organic by one party, it can bear both the USDA organic seal and the EU organic logo, without going through that second certification process. This is possible because the EU and the U.S. have recognized that though our regulatory systems are different, they both produce high quality organic food and agricultural products under rigorous programs. Secretary Vilsack, while addressing the EU agricultural ministers earlier this week, had the same message of cooperation in regards to the Transatlantic Trade and Investment Partnership (T-TIP).
"We also need to focus on reducing the impact of the differences in our regulatory and standard-setting systems. For companies on both sides of the Atlantic, this is perhaps the most promising – and challenging – area for cooperation in T-TIP," Vilsack said. "The U.S. and the EU have the strongest regulatory protections in the world, and nothing we do through T-TIP will undermine this. But there are steps that can be taken to better align our regulatory and standard-setting processes by improving transparency, participation and accountability. The U.S.-EU organic equivalency agreement, which took effect two years ago this month, is a good example of how we can recognize each other's systems and facilitate trade to the benefit of both sides."
The organic arrangement expands market access, reduces duplicative requirements and reduces certification costs while protecting organic integrity.  The U.S. and EU work together to promote organic production and share technical information and best practices in an effort to further enhance the integrity of organic crops and livestock production systems.
Carmela Beck, the National Organic Program Manager for Driscoll's, an exporter of fresh berries, said the equivalency agreement has greatly simplified the export process, reduced confusion and redundancy and provided an opportunity for organic farmers.
"The 2012 passage of the U.S.-EU equivalency agreement is a great success story and is a testament to the rigor of both the U.S. and EU organic standards," Beck said." Not only has the flow of trade been increased but the National Organic Program and the European Commission continue to work diligently to protect organic integrity in a global economy. Organic farmers now have even more opportunity to grow their businesses to meet this growing, global demand for organic products."
Amy's Kitchen is one American company that has seen the benefit of the organic equivalence arrangement. Amy's has seen a tenfold increase in its UK and EU business.
"Since the U.S.-EU equivalency agreement took effect, Amy's Kitchen is now able to export products directly from its U.S. manufacturing facilities," said Andy Berliner, CEO and Co-founder of Amy's Kitchen. "This has led to a tremendous increase in business for Amy's across the board, including the ability to share information about Amy's foods being organic in the UK and EU on our packaging, a rise from 15 to more than 60 products now offered in the UK and EU over the last five years."
The partnership, while providing a strong foundation to globally promote organic agriculture, is also a win for the American economy. Industry estimates show that the market for U.S. organics sales to the EU could grow more than 300 percent, from $70 million to $300 million, a huge boost for a growing sector of our agricultural economy. It also means higher incomes for organic farmers and ranchers, more opportunities for small businesses, and jobs for people who package, ship, and market organic products.
USDA's Agricultural Marketing Service and Foreign Agricultural Service, along with the Office of the United States Trade Representative, were instrumental in developing the organic equivalency agreement between the EU and U.S. and have also worked to develop similar agreements with Canada and Japan. For more information about the U.S. National Organic Program, please visit www.ams.usda.gov/NOP.