U.S. Companies Explore Trade Opportunities in Northeast China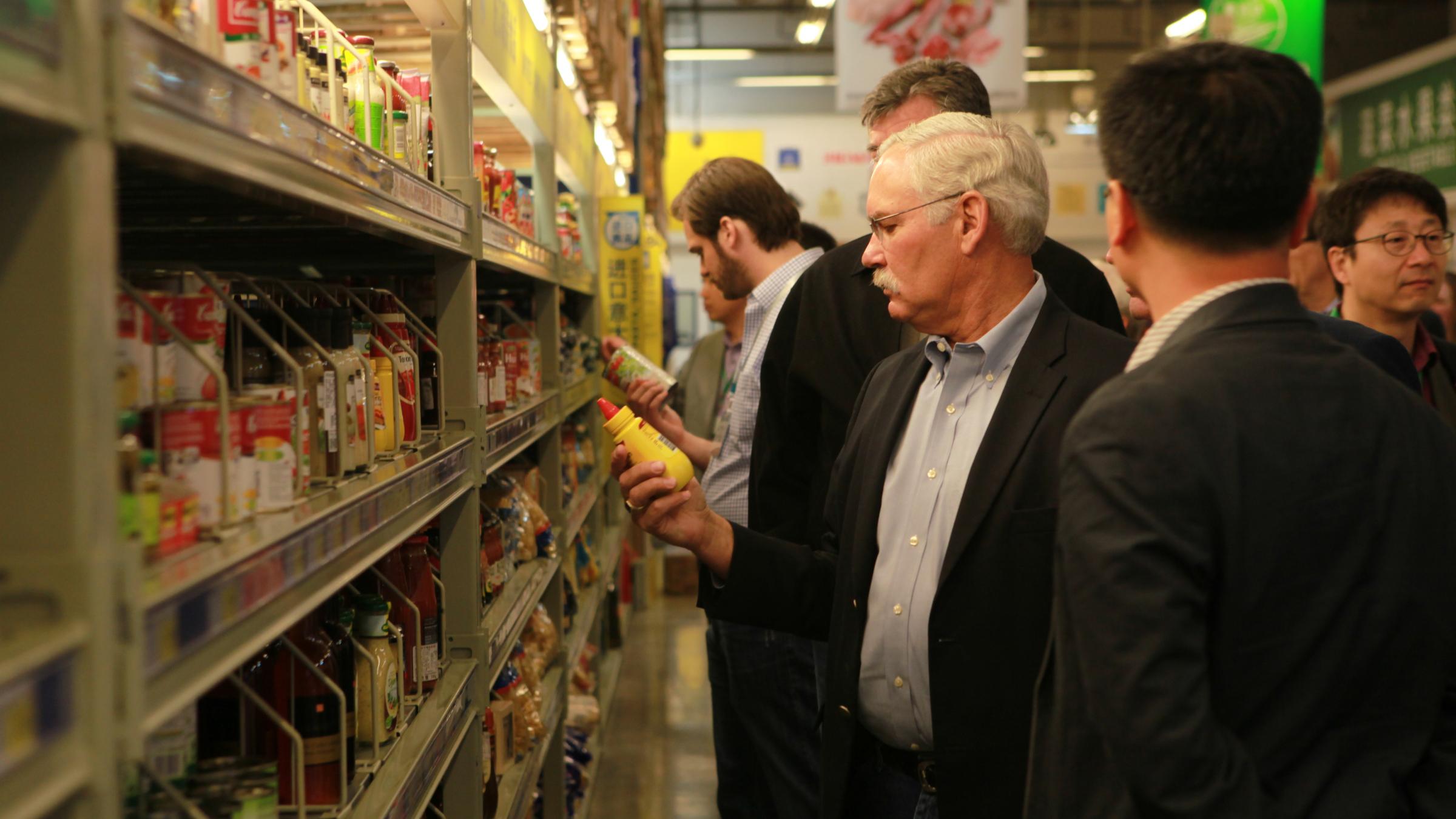 Northeast China has been a difficult market for U.S. companies to crack in the past. The region is traditionally an area of farming and manufacturing, making it difficult to find a place for U.S. agricultural exports. But recent economic growth and development have sent the region's agricultural imports soaring, steadily outpacing the rest of China, and American companies are taking notice. Last week, representatives from nine state departments of agriculture and 28 U.S. companies participated in a USDA trade mission to learn and explore the opportunities for trade in the region. 
Under Secretary for Farm and Foreign Agricultural Services Michael Scuse lead the agricultural trade mission to Dalian, Shenyang and Changchun to learn about China's rapidly evolving market conditions and business environment. China is the largest market for U.S. food and farm products – U.S. agricultural exports to the country tripled over the last decade, now accounting for nearly 20 percent of all foreign sales of U.S. agricultural products. USDA's trade mission to China during World Trade Month will open new doors and help farmers and ranchers capitalize on the tremendous export potential for American agricultural products.
Representatives from Marathon Ginseng International Inc., a company from Wisconsin, hoped to learn about ginseng business in China and expand their reach through the trade mission. They currently produce and market about 5000 pounds of cultivated ginseng and some wild ginseng, much of which is sold domestically and then sent abroad to China through third parties.  Dr. Ming Tao Jiang, the founder of Marathon Ginseng, wants to begin selling directly overseas and sees the trade mission as an opportunity to learn from a region in China that traditionally grows ginseng.
"We hope we can learn about their ginseng business and make local contacts. We are in the early stage of branding in China and hope to identify potential distributors and partners during the mission," Jiang said. "Wisconsin ginseng is valued in China for its unique qualities. There are very few direct distributors, so we hope we can expand into the market."
Another company that participated in the mission is Dragonberry Produce, from Canby, Oregon. Dragonberry internationally distributes fresh fruits and vegetables grown in Oregon and the Pacific Northwest. This is the company's third trade mission with USDA. They used the previous trips to establish trade relationships in Vietnam and Turkey that they have been able to cultivate and grow over the years. 
"I feel that the United States has many excellent quality products that can be attractive to the new generation of Chinese consumers. We have a branded apple – the Green Dragon Apple – that is crunchy, sweet and aromatic that we feel can do well in this market," said Amy Nguyen, president of Dragonberry Produce. "Our goal for the trip is to meet producers and importers of fresh produce products and to establish trade relations between China and U.S. products.  Furthermore, we aspire to be a part of this mission to help build a stronger trade and cultural relationship between America and China."