U.S. Cherries On Top In South Korean Market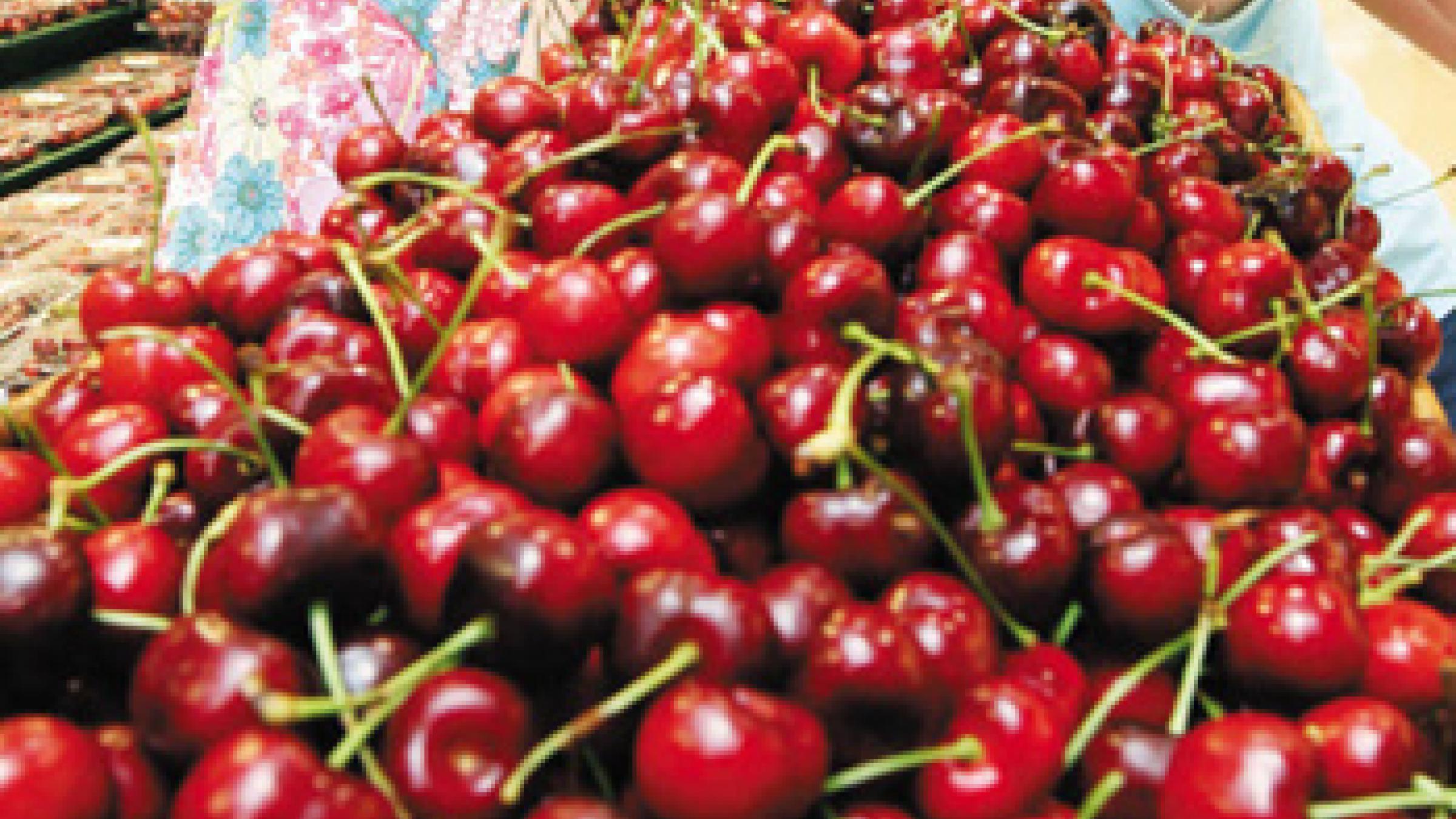 It's only been four months since the historic U.S.-Korea free trade agreement (KORUS) removed two thirds of the tariffs imposed on U.S. food and agricultural products exported to South Korea. But already, sales of U.S. fresh cherries are on the rise.
The elimination of a 24-percent import duty on cherries – along with marketing support from the U.S. cherry industry and the Foreign Agricultural Service (FAS) in Seoul – is helping boost U.S. cherry sales in Korea to record levels. 
"USDA resident cooperator Northwest Cherry Growers (NWCG), Korean retailers and U.S. exporters have all made successful efforts to promote cherries this season," said Michael Fay, director of the Agricultural Trade Office (ATO) in Seoul. "Korean cherry imports from the United States for the first five months of 2012 totaled $13.2 million, compared with $8.3 million for the same period in 2011." 
Large Korean retailers have staged sales promotions of U.S. cherries in partnership with NWCG and other cherry grower organizations. USDA's Market Access Program (MAP) and Foreign Market Development (FMD) program help fund these promotional activities. Recently, NWCG declared July 2 as "Cherry Day," which is a clever play on words because the date "7/2" in Korean sounds similar to the word "cherry," Fay said.
Lotte Mart, a popular discount chain store in Korea, reported U.S. fresh cherries were the top selling item in its fresh imported fruit section in June, accounting for about 36 percent of sales and surpassing bananas for the first time. The total value of cherry sales was three times higher than the previous June.
Another large Korean discount chain, called E-Mart, began direct imports of U.S. cherries through a partnership with Stemilt Growers, a Washington state company that is the largest cherry supplier in the United States. Washington is the top cherry-producing state, with 2012 production forecast at 235 million tons, followed by California, where 2012 production is forecast at 85 million tons.  
KORUS is one of the most significant trade agreements for the United States in decades and also eliminated tariffs on products such as wheat, corn, soybeans, cotton, almonds, orange juice and wine. 
With a gross domestic product (GDP) of more than $1.4 trillion and a population of about 50 million, Korea is currently the world's 12th-largest economy and the fifth-largest market for U.S. farm products. FAS recommends that U.S. agricultural exporters and those interested in expanding sales to international markets visit the ATO Seoul website to learn about the agreement, understand new tariff schedules, and gain other valuable information.
The KORUS trade deal, along with other efforts to promote U.S. exports, are helping level the playing field for American businesses abroad and create and sustain jobs in rural America.