Partnering to Promote U.S. Beef to Growing Indonesian Market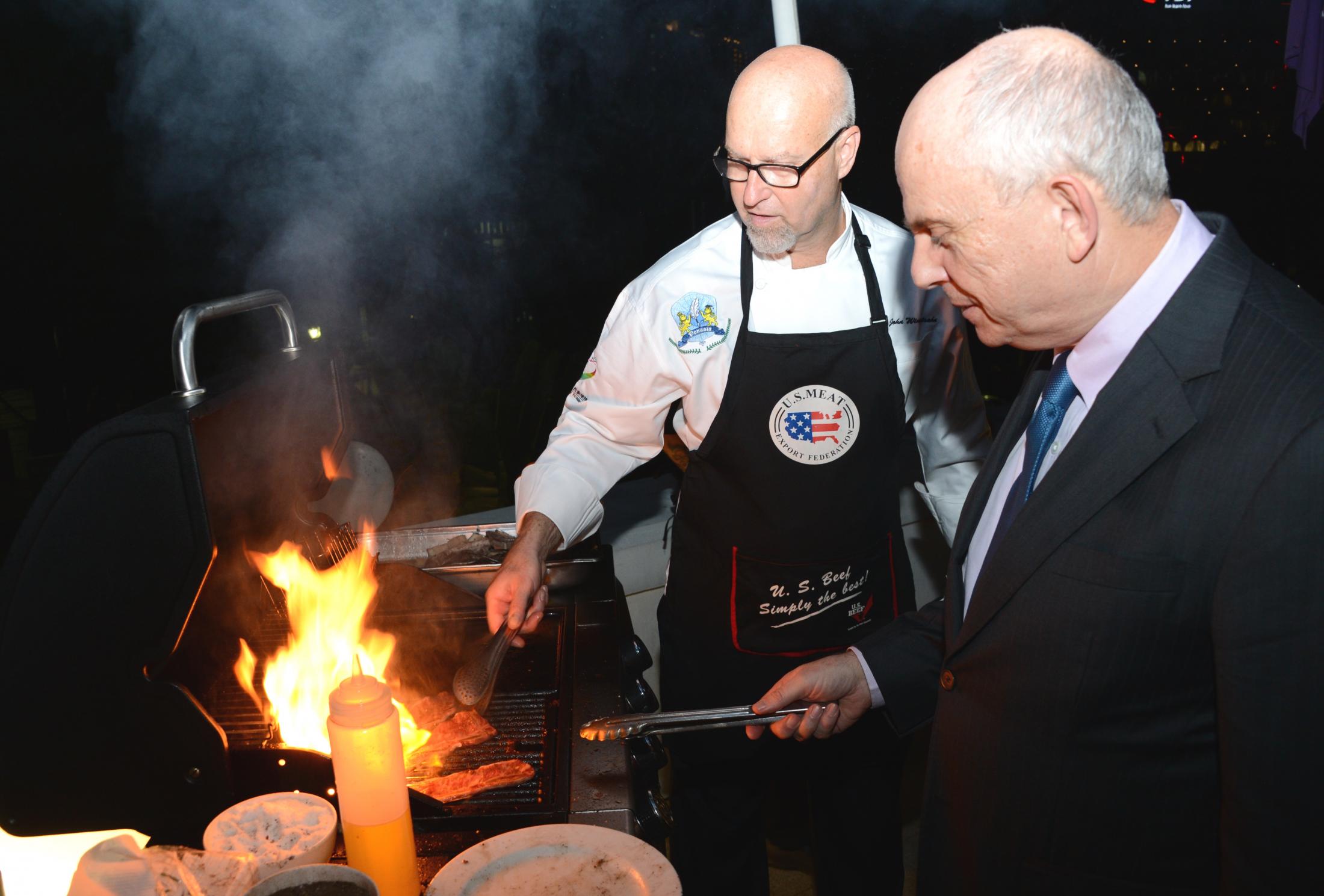 U.S. Ambassador to Indonesia Joseph Donovan (right) gets behind the grill to promote U.S. beef exports with Chef John S. Wingertsahn. (Photo: U.S. Embassy Indonesia)

 
U.S. beef exports to Indonesia reached a record $53.7 million in 2017, up 37 percent from the previous year, thanks in large part to policy changes advocated by FAS that have made it easier for U.S. exporters to ship their products there. To capitalize on the potential of this rapidly growing market, FAS is partnering with the U.S. Meat Export Federation (USMEF) to build local awareness of the variety and quality of U.S. meats.
Outreach efforts kicked off last week, when FAS and USMEF joined with Potatoes USA to train Indonesian chefs and restaurateurs on ways to incorporate U.S. products into their menus. In addition, they hosted a U.S. barbecue event that provided attendees – including Indonesia's food and lifestyle press – with a taste of traditionally prepared U.S. meat items.
Indonesia is home to 260 million people and its young and growing middle class is keen to explore new foods and novel ingredients.
"With its solid economic prospects, we believe Indonesia holds great potential for continued growth in U.S. beef sales. The food service industry here is thriving, with leading restaurants and hotels continuing to look for more ways to offer U.S. beef," said Chris Rittgers, agricultural counselor at the U.S. Embassy in Jakarta.
"The FAS office in Jakarta is eager to help U.S. ranchers and beef processors market their products to Indonesian consumers and we're already planning additional marketing opportunities for U.S. exporters for this summer," he said.