Gulfood Generates Robust Export Sales for U.S. Businesses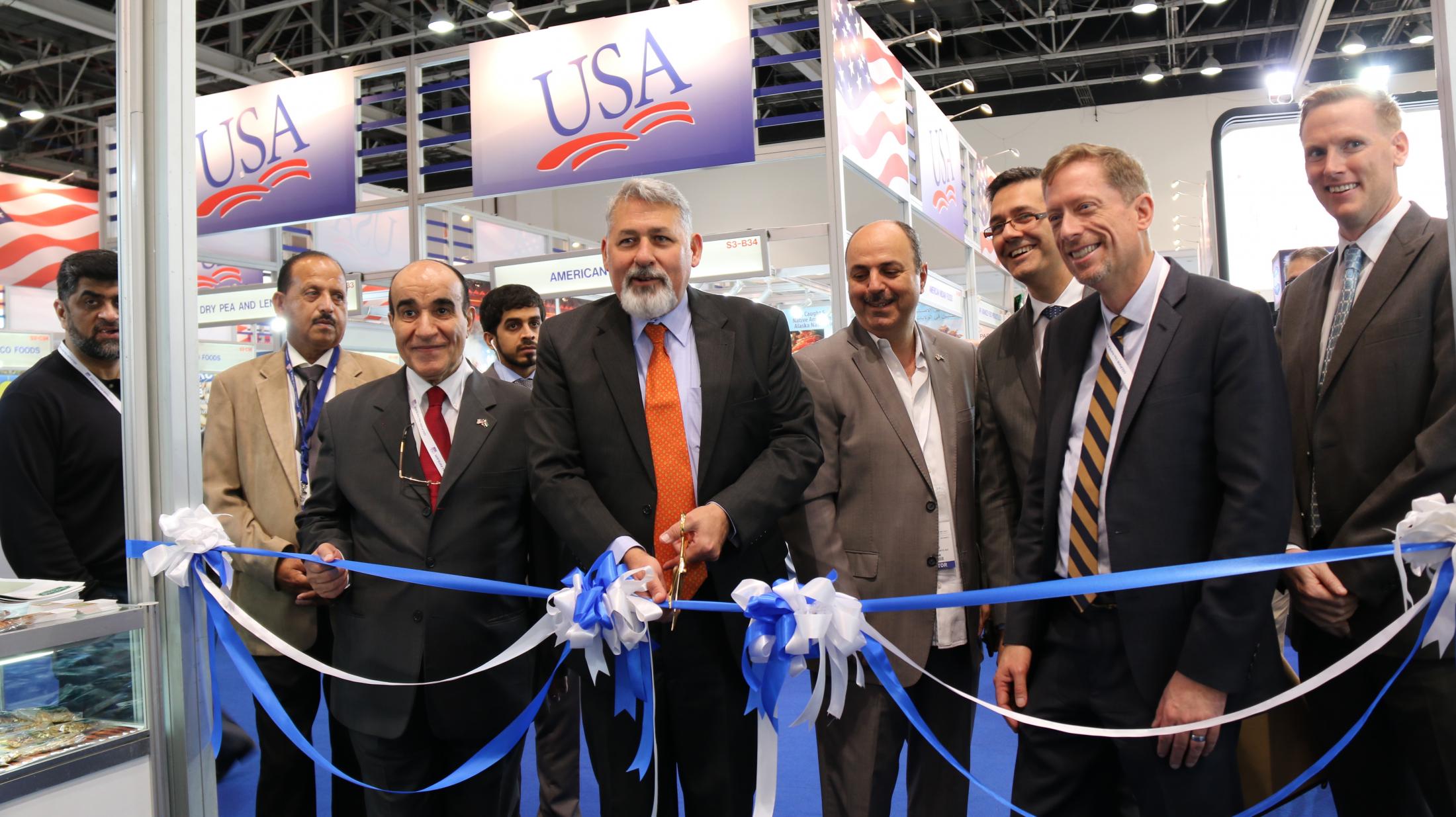 For U.S. exporters to compete in the global marketplace, it takes buyers; and those are just what U.S. businesses found at Gulfood 2017. Between the sales generated at the USA Pavilion and during one-on-one business meetings, this year's exhibitors reported an astounding $85.5 million in on-site sales and an additional $722 million in projected 12-month sales.
Gulfood is heralded as the world's largest annual food and beverage marketing event. It kicked off in Dubai in late February, attracting 95,000 visitors from 120 countries looking to find the latest trends in consumer-oriented agricultural goods. This year's 169 businesses exhibiting in the USA Pavilion showcased more than 1,000 new items from their product lines. The most sought-after U.S. products included tree nuts, dairy, chicken, popcorn, and condiments and sauces. 
For U.S. exporters searching for additional marketing opportunities, the USA Pavilion was not the only place for networking. The FAS Office of Agricultural Affairs in Dubai also arranged business-to-business meetings between U.S. exhibitors and 46 buyers from across Africa, South Asia and the Middle East. These face-to-face meetings provided further opportunities to showcase U.S. products to perspective customers.
And for those businesses wanting to present their products with even more fun and flair, the Salon Culinaire provided a platform to highlight foods during educational seminars and chef competitions. Products featured during the live cooking demonstrations included U.S. poultry, beef and dairy products.
The robust sales that resulted from Gulfood 2017 are testament to the continued strong demand for high-value U.S. agricultural products around the world. The overall success of the show is also attributable to the great relationships and cooperation between FAS, the Dubai World Trade Center, U.S. exhibitors, State Regional Trade Groups, cooperators, and the FAS-led buyer delegations from around the world. 
This year's Gulfood USA Pavilion sold out in less than 24 hours and 85 percent of participants report that they plan on returning next year. If you are interested in exhibiting at a future Gulfood show or other USDA-endorsed trade show visit the FAS website to stay up-to-date on upcoming opportunities. Trade shows in the United States and abroad help U.S. companies — especially those new to the export market — expand their reach to potential customers around the globe.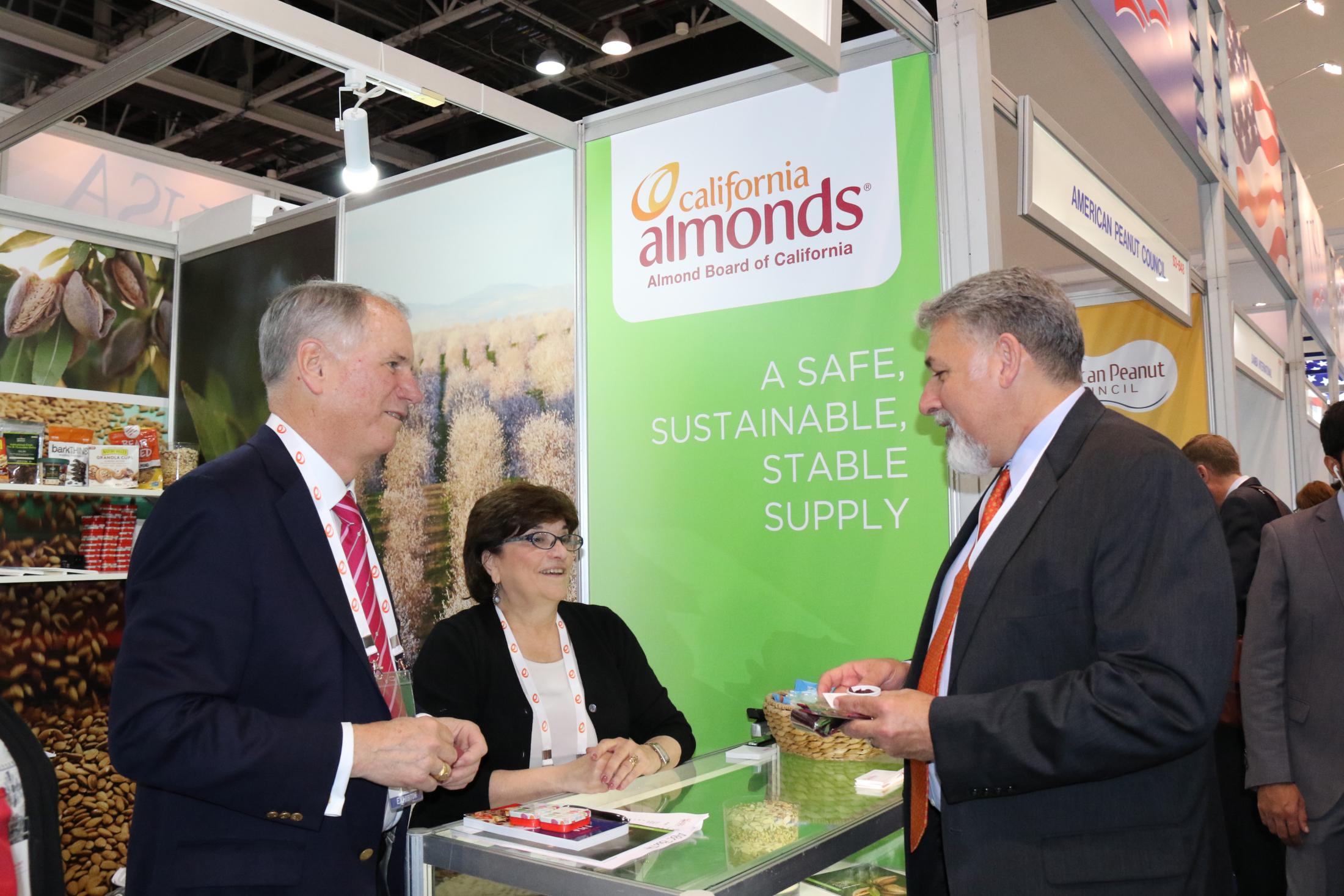 Tree nuts, like those from the Almond Board of California, were one of the most sought-after U.S. products showcased at the Gulfood 2017 USA Pavilion. U.S. Consul General Paul Malik visits with Almond Board representatives while touring the trade show.