G20 2022: Recover Together, Recover Stronger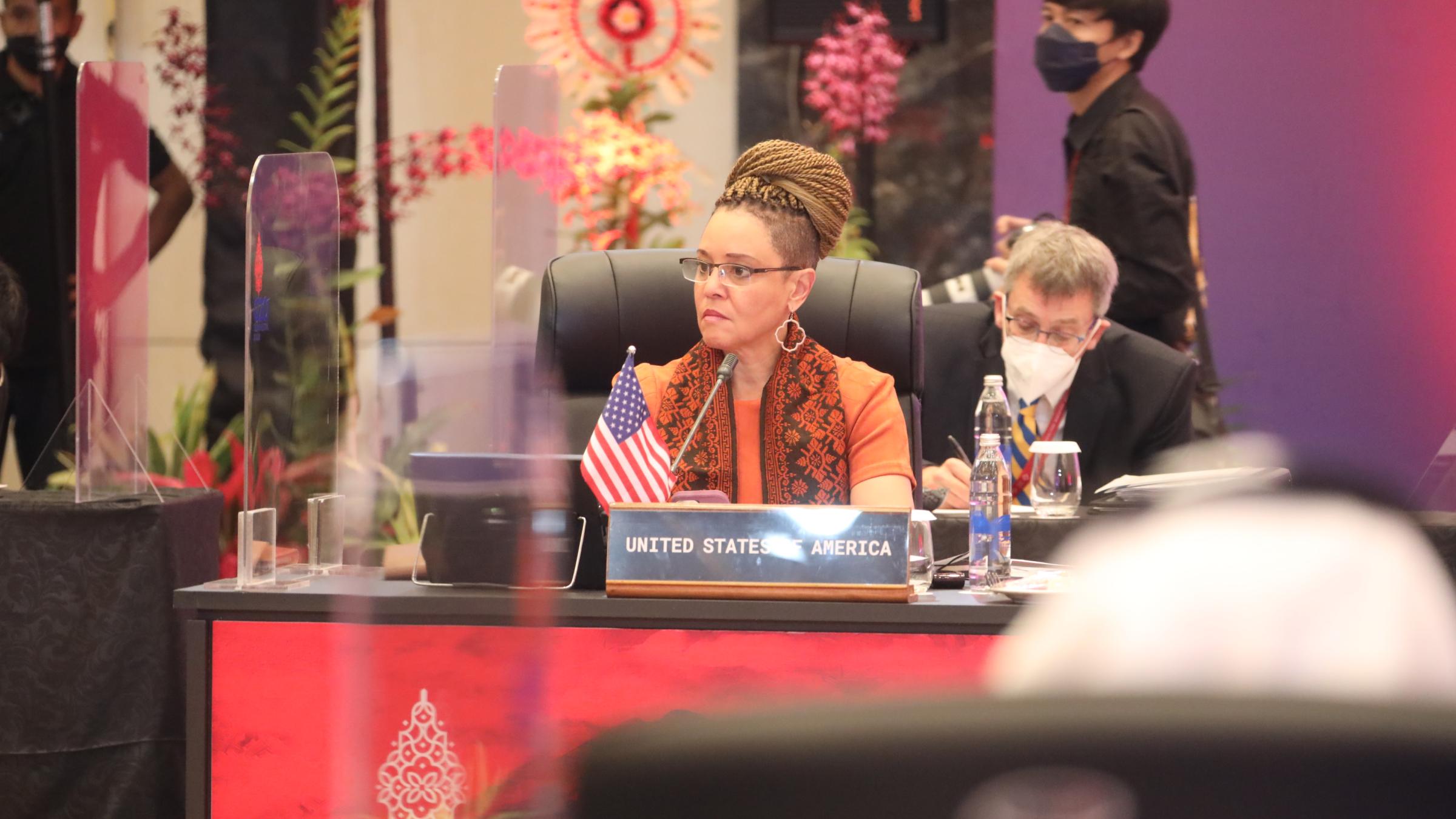 Deputy Agriculture Secretary Dr. Jewel Bronaugh traveled to Bali, Indonesia, Sept. 27-29, 2022, to attend the G20 Agriculture Ministers' Meeting, engaging with agriculture leaders from the G20 member governments and continuing to make the case for joint action on the interrelated areas of food security, climate, agricultural innovation, sustainable productivity growth, and closer global integration through trade.  
This year's G20 theme is Recover Together, Recover Stronger. The theme – and the ministerial –provided a global platform for the United States to once again condemn Russia's war on Ukraine and the resulting impacts on global agriculture and food security, as well as to underscore approaches and solutions to building more sustainable and equitable food systems that are resilient to the shocks of war, pandemic, and climate change. 
Indonesia currently holds the Presidency of the G20, the international forum that brings together the world's major economies. The G20 Agriculture Ministers' Meeting and other G20 ministerial meetings are important opportunities to discuss and further develop issues of international relevance, building consensus around specific shared deliverables in advance of the G20 Leaders' Summit 2022, which will be held in Bali Nov. 15-16. Together, the G20 nations comprise 60 percent of the world's population, 80 percent of global GDP, and 75 percent of international trade.
G20 Agriculture Ministerial 2022