FAS-Supported National Biocontrol Laboratory Opens in Pakistan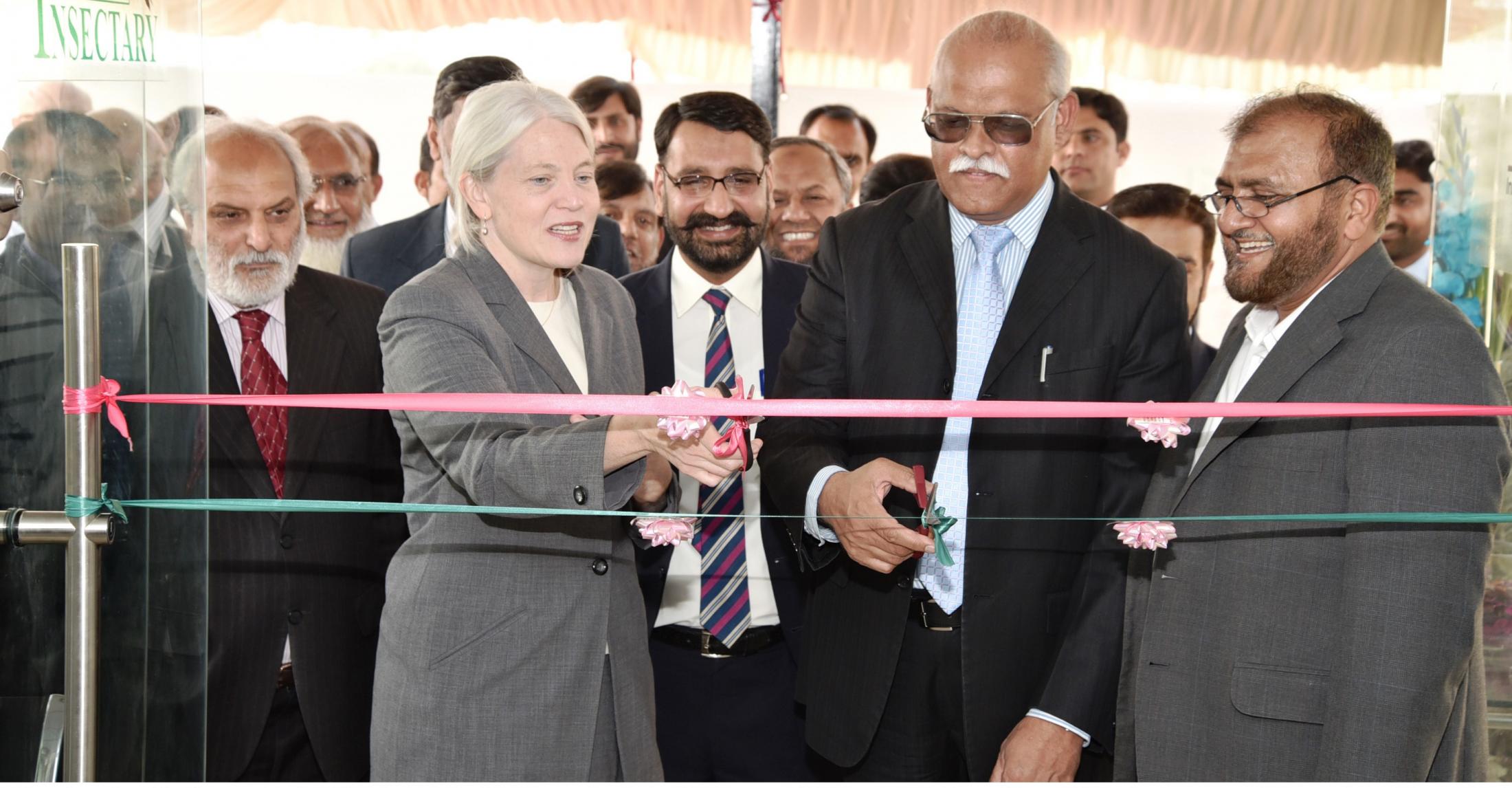 At a new FAS-supported laboratory in Islamabad, Pakistan, scientists will conduct research to help local farmers control harmful insects, reduce their chemical use, and create a safer food supply for Pakistanis. FAS provided technical assistance and equipment for the National Biocontrol Laboratory, which is located at Pakistan's National Agricultural Research Center (NARC). Additional support was provided by the U.S. Agency for International Development and the Centre for Agriculture and Bioscience International (CABI).
Pictured at the ribbon-cutting ceremony March 3 are (left to right): Sardar Ghulam Mustafa, Pakistan Agricultural Research Council (PARC) director-general for public relations and protocol; Jocelyn Brown, FAS deputy administrator, Office of Capacity Building and Development; Dr. Nadeem Amjad, PARC chairman; Dr. Babar Bajwa, CABI regional director for Central and West Asia; and Dr. Ehsan Ul Haq, NARC principal scientific officer, Insect Pest Management Program.