Cochran Program Gives Fellow Courage to Succeed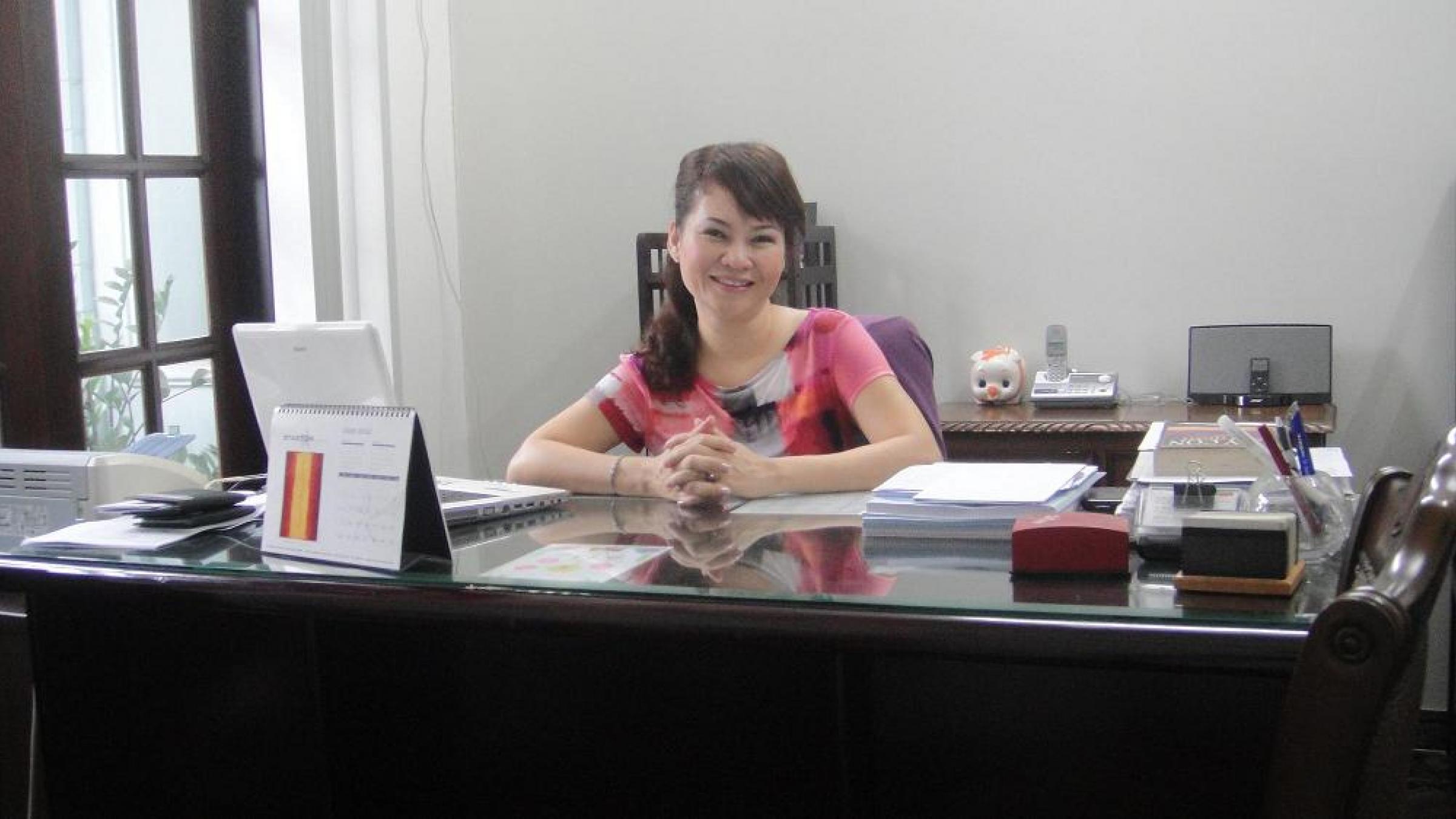 Before Nguyen Thi Chi Linh participated in the Foreign Agricultural Service (FAS) Cochran Fellowship Program in 2004, she was a manager for one of the three largest feed manufacturers in Vietnam. Today, she's one of the country's most successful agribusiness owners and importers of U.S. agricultural products.
Linh credits the Cochran program for helping her go from an employee to an employer. Since 1984, the program has provided U.S.-based training courses to agricultural experts from middle-income countries, emerging markets and emerging democracies. The program provides high-quality agricultural education to these fellows, which helps improve agricultural systems in their home countries and enhance U.S. trade relationships abroad. 
"The program is well known in Vietnam, especially in the Vietnamese agribusiness community," she said. "I learned about the program from the FAS office in Ho Chi Minh City as well as from many of my contacts in agribusiness who participated in previous programs." 
Linh attended the Cochran soybean and soybean meal purchasing course in 2004. At the time, she was the import purchasing manager of PROCONCO Animal Feed Company, where she was responsible for buying large quantities of soybeans, soybean meal and other feed ingredients at the right price, right quality and right time. After the Cochran trip in early 2005, she decided to resign from her position to start her own business, Agri Commodities Company (ACC), which specializes in feed ingredient trading for many of the same commodities she learned about during the course. 
The knowledge Linh gained from the purchasing course, particularly about risk management and hedging, made her more confident that she could succeed in agricultural commodity trading, she said. "Also, numerous meetings with U.S. producers and field trips made me feel more confident about the quality of U.S. agricultural products and feel more comfortable dealing with U.S. suppliers."      
Linh said the Cochran program ultimately gave her the courage to succeed. Today, she employs 42 people and works as a local agent and broker for 10 U.S. feed ingredient companies. In 2011, she helped U.S. companies export more than $10 million of feed commodities – including corn gluten meal and soybean meal – to Vietnam. In the first six months of 2012, Linh helped U.S. companies export products valued at $4 million.
Vietnam is a developing country with a fast growing economy and feed sector. Within the past decade, many businesses have been established to serve the increasing demand, Linh said.
 "Vietnamese people – including many women – have strong entrepreneurship, especially in trading. It seems like everybody has been innovative and eager to do business on their own," she said. "I am just one of them who was lucky to be selected by FAS to participate in the Cochran fellowship. The program gave me more of an advantage in starting my own business."   
Since its inception, the Cochran program has trained more than 14,700 participants from 123 countries, including more than 301 fellows from Vietnam.