Ambassador McCain Visits USDA School Feeding Site in Kenya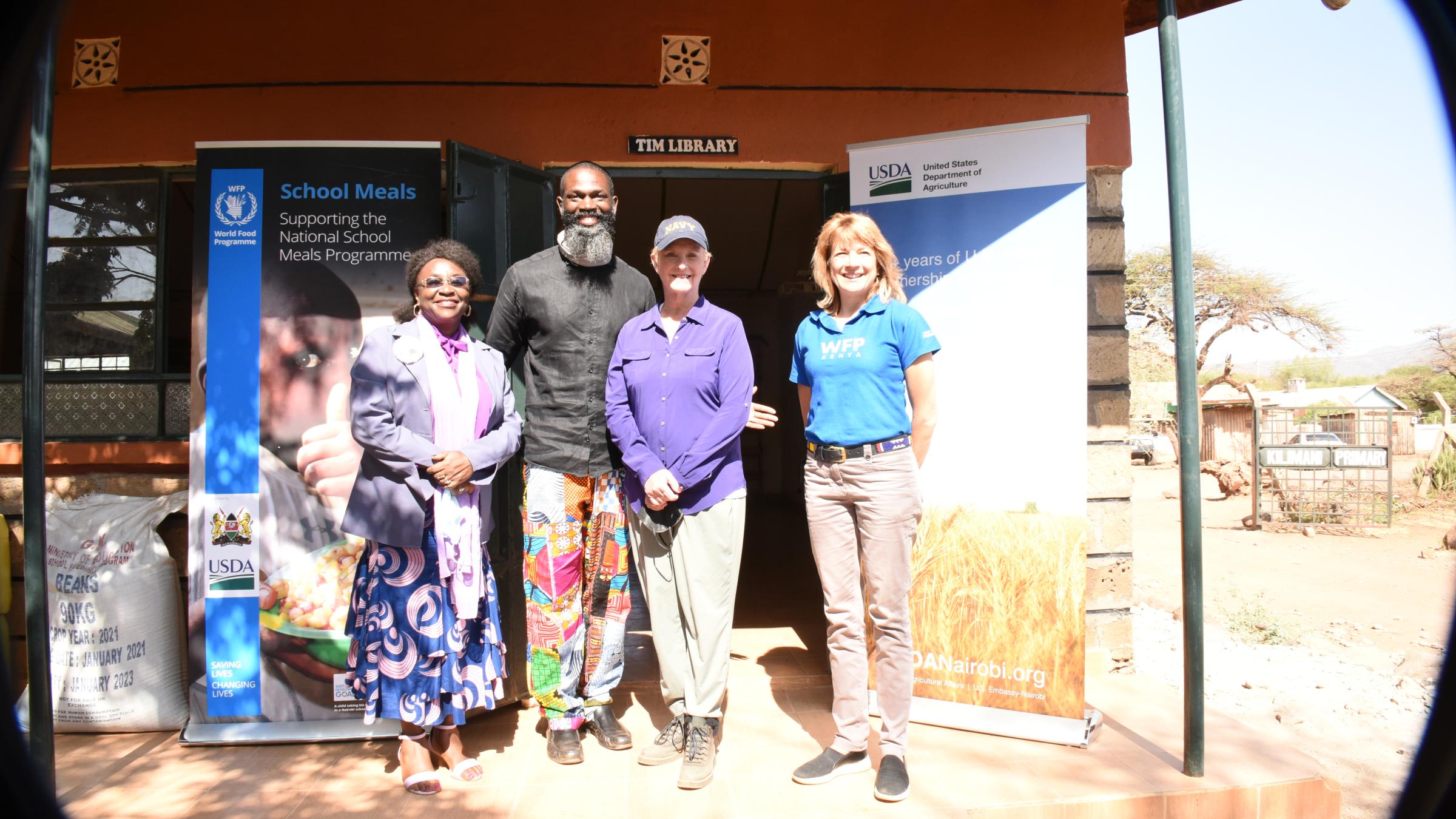 While in Kenya last week, Cindy McCain, the U.S. Ambassador to the United Nations Agencies for Food and Agriculture, saw how USDA's McGovern-Dole Program has helped boost food security and educational opportunities for vulnerable children and families.
Since 2004, the Foreign Agricultural Service has provided more than $130 million in assistance to Kenya through the McGovern-Dole International Food for Education and Child Nutrition Program, improving nutrition and educational outcomes for more than 1.5 million schoolchildren.
McCain visited the Kilimani School in Isiolo County, where FAS partnered with the UN World Food Program to provide school meals and related support. Thanks to the success of their joint efforts, the school has graduated to receiving full support from the Government of Kenya. Such sustainability is an important aspect of the McGovern-Dole Program. FAS and its partner organizations work to ensure that the communities served by the program can ultimately continue the sponsored activities on their own or with support from other sources such as the host government or local community.
Learn more about the McGovern-Dole Program at: https://www.fas.usda.gov/programs/mcgovern-dole-food-education-program
Ambassador Cindy McCain Visits McGovern-Dole School Feeding Site in Kenya